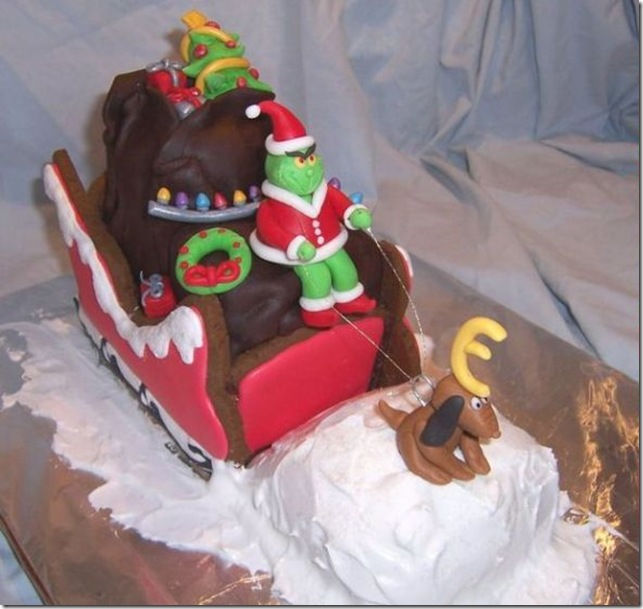 This Great Grinch Cake was Created by Cake central Member Meghanb. The sleigh was constructed from gingerbread. The gift sack and the snow hill are spice cake with cream cheese icing and covered in fondant. All of the decorations including The Grinch and Max are made from fondant.
Here are two close-ups of this cool cake:

In addition, check out these splendidHow The Grinch Stole Christmas Cakes and Cookies.