This great LEGO Star Wars Cake was made by Sweet C's Specialty Cakes. This cake is Anakin's Jedi Starfighter and the figures beside it are Luke and R2-D2.
Sweet C's Specialty Cakes is based in Bloomington, IN but also serves other parts of Monroe County. Christine, owner of The Sweet Cs, creates made-to-order and one-of-a-kind cakes for your special occasion.
Here are two more pictures of this great cake: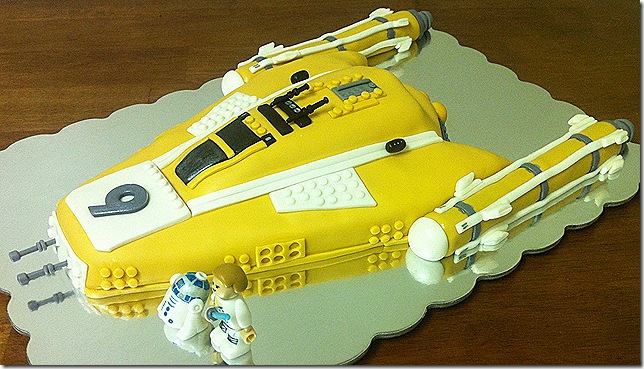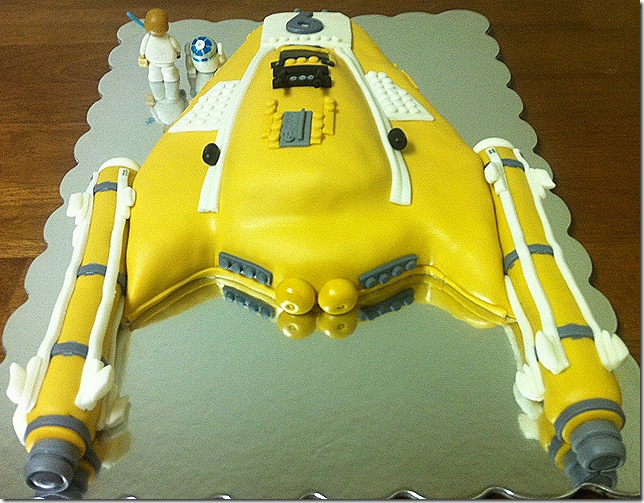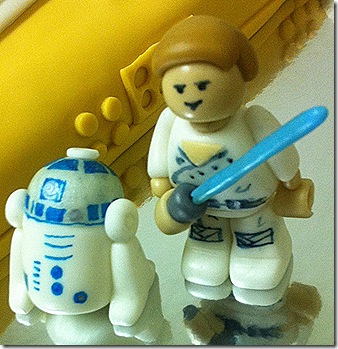 R2-D2 and Luke Skywalker.