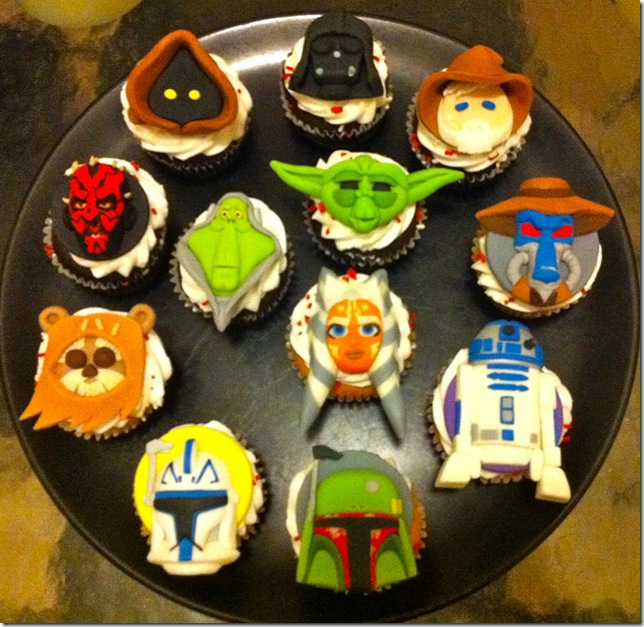 These great Star Wars Cupcakes we made by Zoey Cakes. They feature Ahsoka, R2-D2, Cad Bane, Bobba Fett, Darth Vader, Darth Maul, a Jawa, Obi Wan, Yoda, Captain Rex, Ben Quadinaros,and an Ewok. While many of these characters appeared in the Clone Wars series, I don't recall either the older Obi Wan Kenobi, or Ben Quadinaros appearing. I think it is really cool that Melissa designed cartoon versions of these characters.
Below are more pictures of these awesome cupcakes.
Darth Vader, Obi Wan Kenobi, and Yoda.
A Jawa and Ben Quadinaros
Darth Maul and an Ewok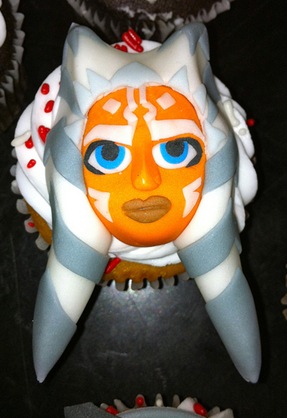 Ahsoka Tano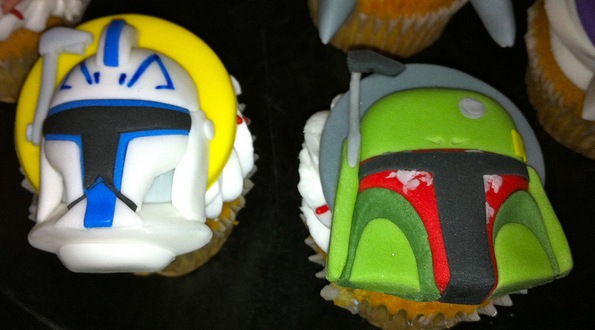 Captain Rex and Boba Fett