When you say Marzipan, I think of small pieces of almond candy in the shape of fruit, just like these classic candies from Bergen Marzipan.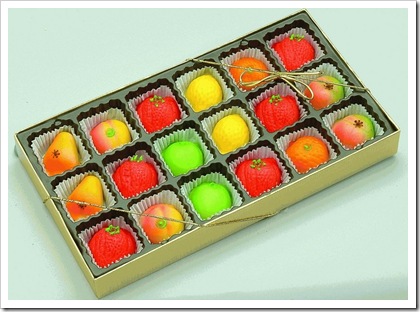 Adele from A Marzipan Dragon has a unique skill. She sculpts 3-D heads from Marzipan. She made her first Marzipan cake topper for her daughter's wedding and was so pleased with the results that she has continued making them.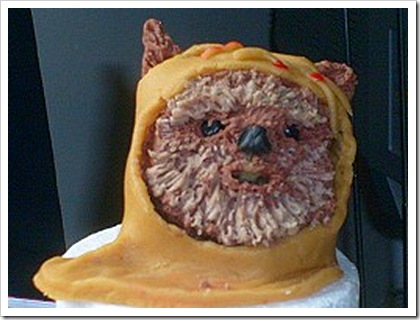 Here is Adele's Marzipan Ewok Cake Topper.
These Sith Cake Toppers may be from the dark side, but they taste as sweet as candy.