Since today is Mother's Day, I thought it was the perfect time to spotlight one of TV's most beloved mom's – Lucille Ball in I Love Lucy. These great I Love Lucy Cake Pops were made by Mom's Killer Cakes & Cookies and can be ordered from her Etsy store.
If you've seen the unclipped version of I Love Lucy. Whenever they cut to commercials, there was a cartoon version of Lucy and Ricky that appeared. These cake pops are based on those versions.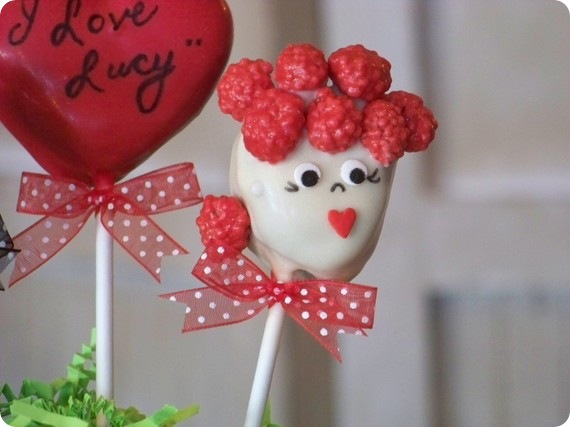 Here is a close-up of Lucy.
HAPPY MOTHER'S DAY!!!