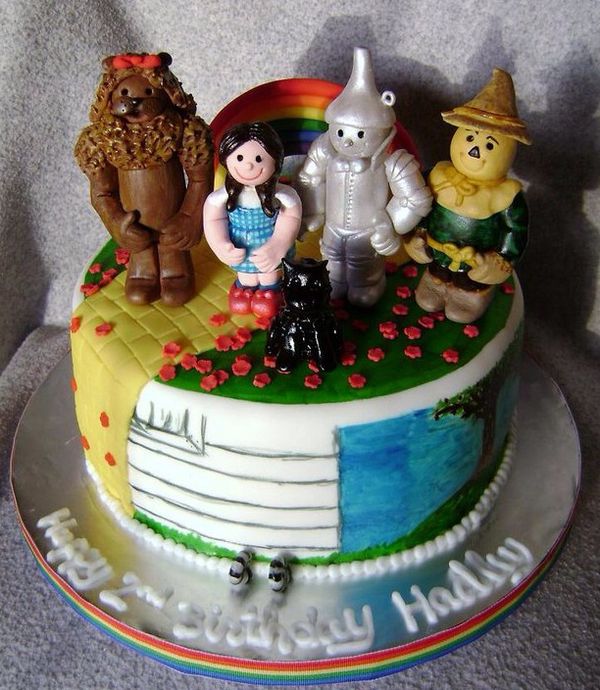 This Wonderful Wizard of Oz Cake was made by Eat Cakes. This cake features Dorothy Gale, Tin Woodman, Scarecrow, Cowardly Lion, and Toto. I really like the way the different scenes from Oz are painted on the side of the cake. If you look carefully, you the see the witch's feet sticking out from under the house.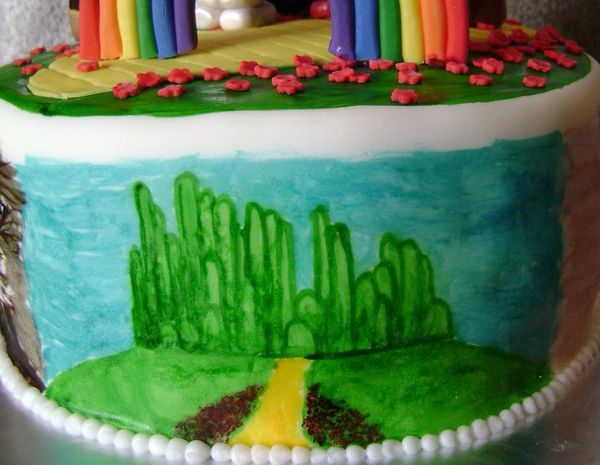 Painting of Yellow Brick Road and Emerald City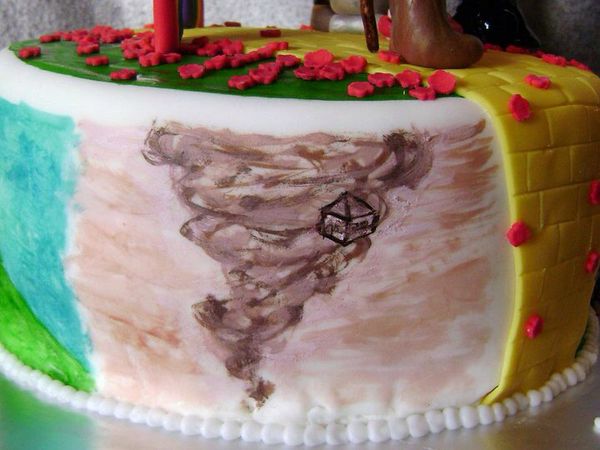 Here's a picture of the tornado that transported Dorothy to Oz.