These terrific Doctor Who Cupcakes were made by the amazing Maria Yebra, aka Cupcaketeer.  Maria actually made cupcakes of all 11 Doctors, the Master, Davros, a Dalek, and the TARDIS.
Here are group shots of these amazing cupcakes:
Here are the individual cupcakes: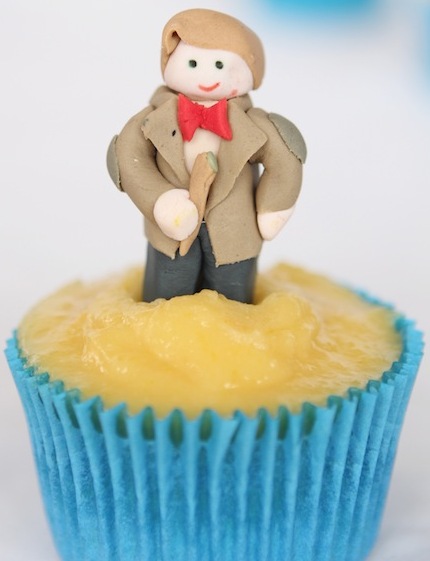 Matt Smith Cupcake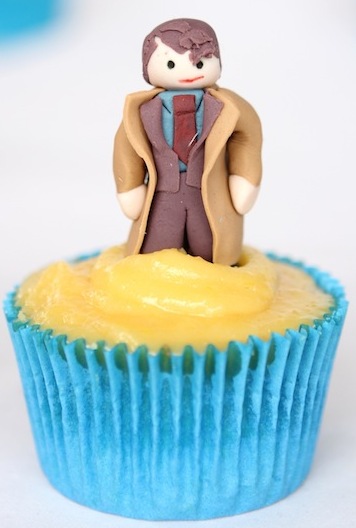 David Tennant Cupcake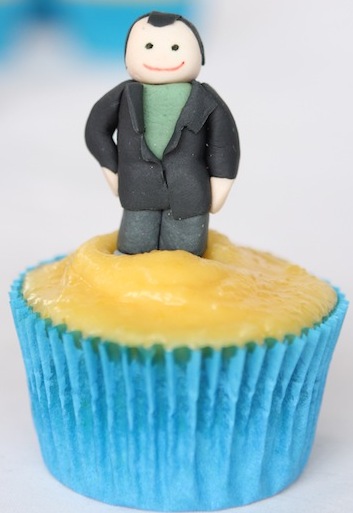 Christopher Eccleston Cupcake
Paul McGann Cupcake.  Paul McGann is the only Doctor I haven't seen.  He only appeared as the Doctor once in the 1996 Doctor Who television movie.
Sylvester McCoy Cupcake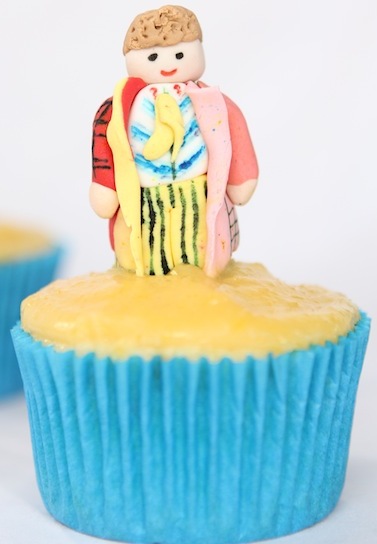 Colin Baker Cupcake
Peter Davison Cupcake
Tom Baker Cupcake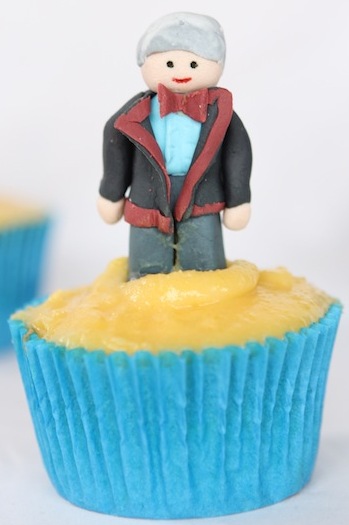 Jon Pertwee Cupcake.  Jon Pertwee is my favorite of the original Doctors.  I love the episodes where the TARDIS is broken, so the Doctor hangs around with Brigadier Lethbridge-Stewart and UNIT and drives a canary-yellow roadster named Bessie.

Patrick Troughton Cupcake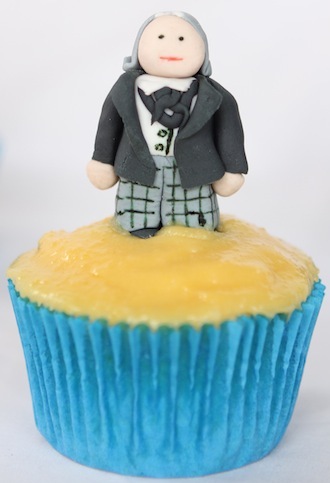 William Hartnell Cupcake
The Master Cupcake.  Maria based the Master on Roger Delgado.  The original and my favorite Master.
Davros Cupcake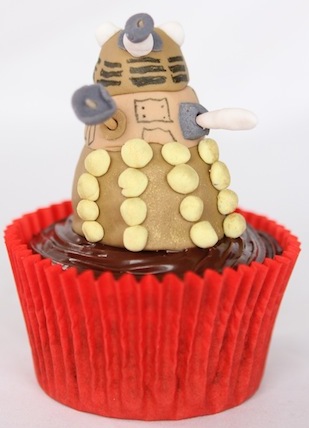 Since the last cupcake featured Davros, obviously a Dalek Cupcake can't be far behind.
TARDIS Cupcake