This wonderful Christmas Cookie platter featuring the Grinch Who Stole Christmas was made by Inspirations by Thyjuan. Thyjuan's Grinch is fantatstic! He is the spitting image of the character in the book and TV special.
Here is a close-up of these wonderful Christmas Cookies: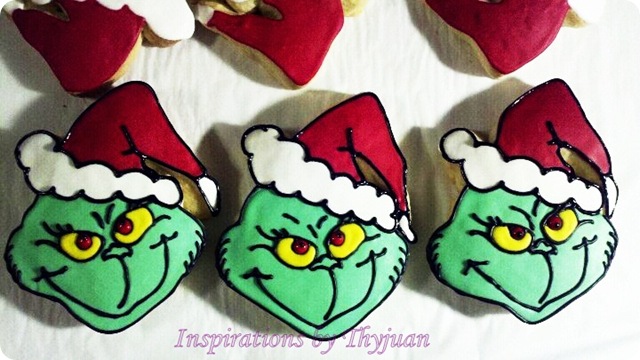 In addition, check out these splendidHow The Grinch Stole Christmas Cakes and Cookies.