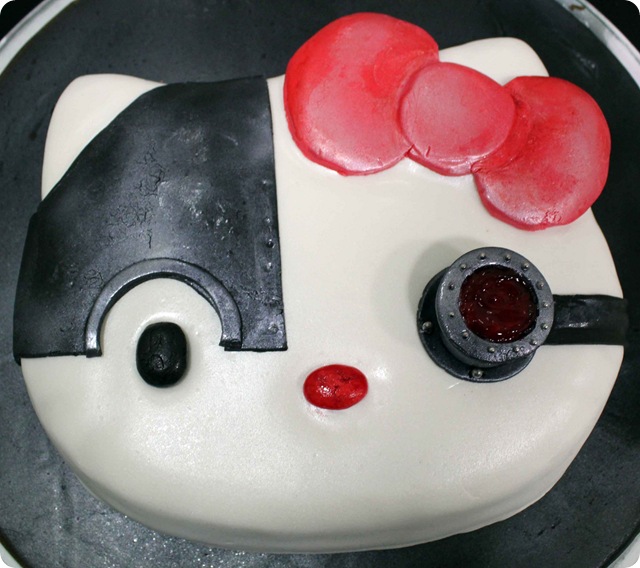 Wow!!! How cool is that?
This fantastic Borg Hello Kitty Cake was made by the extremely talented Laura from El Laboratorio de las tartas.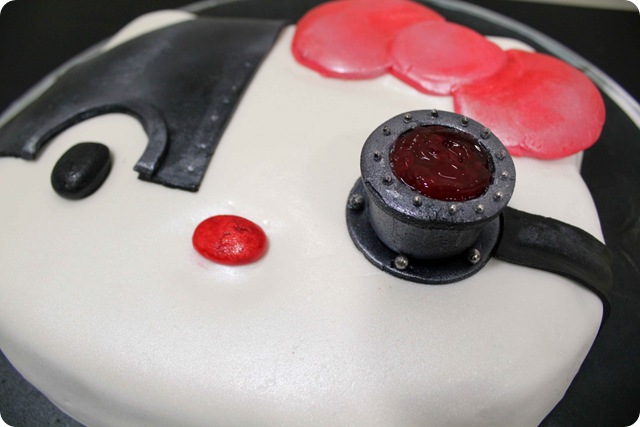 When Laura delivered the cake to the birthday girl, she thought it was Terminator Hello Kitty! I would love to see Laura do a Terminator Hello Kitty cake.
Hello Kitty's Borg Occular Implant is terrific.