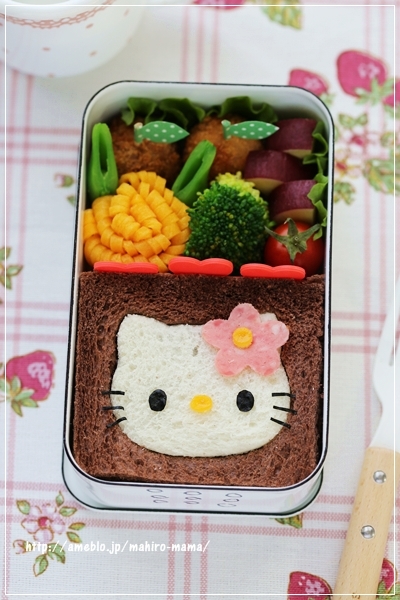 This Splendid Hello Kitty Sandwich Bento Box Lunch was made by Momo's Obentou. 
What a cute sandwich!
The outer bread is chocolate bread and Hello Kitty's face was made using white bread. Her flower was cut from a piece of lunch meat. Her eyes and whiskers are Nori seaweed. Her nose is a tiny piece of cheese or Ysuyaki egg. Above her is a colorful mixture of green snow peas, a red tomato, brown meat balls, yellow corn, and green broccoli. 
Here's a Terrific Hello Kitty Bento Box and a Fabulous Hello Kitty Bento Box to have for lunch on another day.