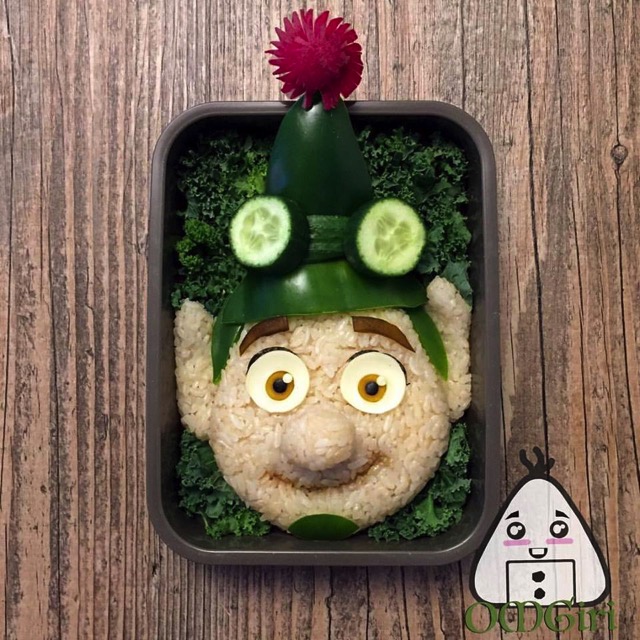 This Superb Christmas Bento Box features Wayne from Disney's Prep and Landing. The Bento Box uses white rice, egg, kale, bell pepper, and a cucumber. Wayne was made by OMGiri.
His bright round eyes were made using egg. His eye brows look like egg white colored brown.
His hat is a large piece of green bell pepper. His goggles are which are pulled up and resting on his hat are made from cucumbers.
The flower on top looks like it was made from a beet.
Also, check out these splendid Bento Boxes.
Moreover, check out these wonderful Christmas Cakes and Cookies.