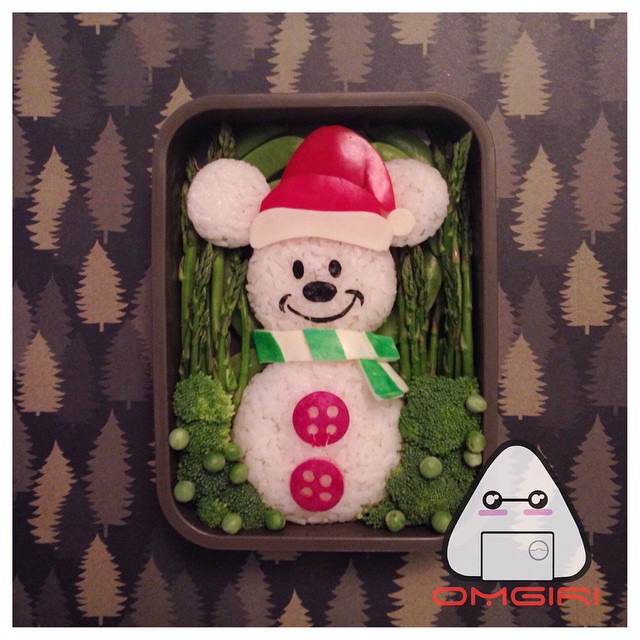 This Cute Mickey Mouse Snowman Bento Box was made by OMGiri.
This Snowman was made using white rice. Mickey's eyes, nose and mouth are nigiri seaweed. The scarf is egg white with green colored stripes. The hat is a red bell pepper with egg white trim.
The background was made with asparagus spears, broccoli, snow peas, and green peas.
This Snowman Bento Box makes a great Disney Christmas themed healthy lunch.
Also, check out these splendid Bento Boxes.