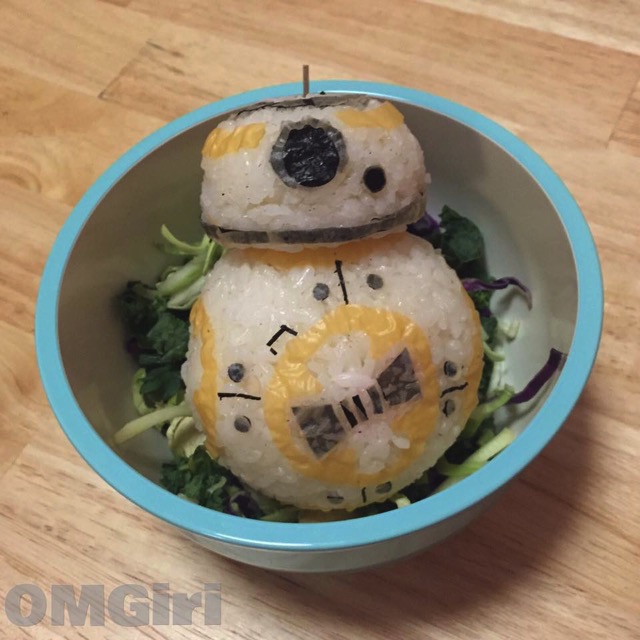 This Superb BB-8 Bento Box was made by OMGiri. This Star Wars: The Force Awakens Droid is sitting on top of an endive salad. What a great way for a Star Wars fan to have rice with a salad!
This reminds me of when Han Solo, Chewbacca, Rey,BB-8, and Finn visit the castle owned by the pirate Maz Kanata on the lush green planet of Takodana. The castle is beside a lake and a lush green forest. When Rey first lands on the planet, she is ecstatic to see all of the green plants and water since she has lived on a desert world all of her life where there are very few plants and water.
I love the way OMGiri has translated beloved Disney and Star Wars characters into tasty treats!
Check out this BB-8 Bento Box where BB-8 is on the sand of Jakku.
Here's an R2-D2 Bento Box for another great Star Wars lunch. And here's a Darth Vader and BB-8 Bento Box to try some time.