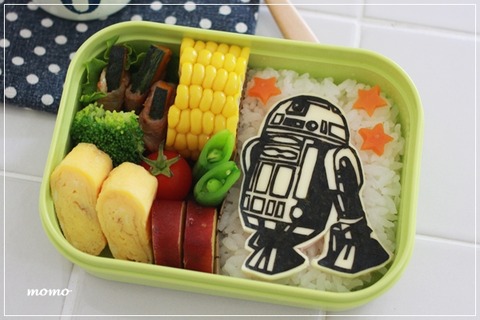 This Awesome R2-D2 Bento Box was made by Momo's Obentou.
It looks like this famous Star Wars droid Kyaraben was made using egg and Nori seaweed. R2-D2 is resting on a bed of white rice. A colorful assortment of yellow corn, green broccoli and snap peas and a red tomato is beside him. There are orange Usuyaki egg stars around his head.
This Star Wars Astromech can save the day and rescue you from your hunger. I really like R2-D2 and was glad to see that he is still around in Star Wars: The Force Awakens.
Check out other famous Star Wars characters like BB-8 and Darth Vader in this Star Wars Bento Box.