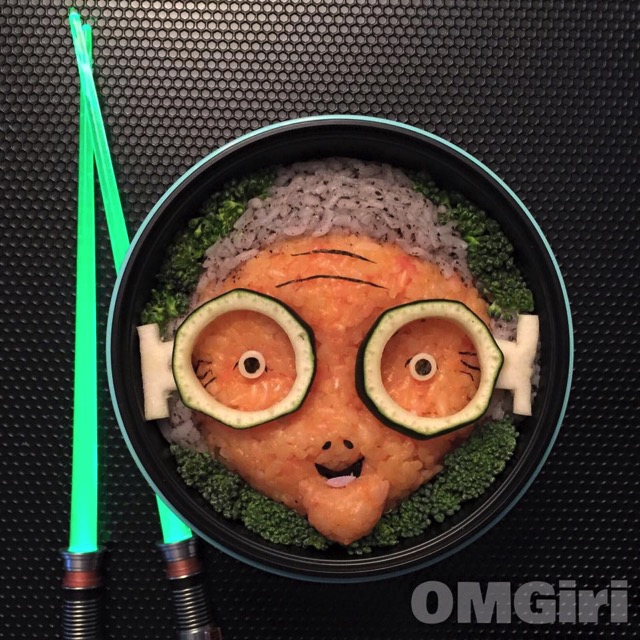 Bento Box was made by OMGiri. Maz was one of the more interesting characters in Star Wars: The Force Awakens.
She was made using colored rice for her face and hair. Her glasses look like hollowed out cucumber slices. She is surrounded by a bed of broccoli.
She lived in an ancient castle on Takodana. She collected antiques including Anakin Skywalker's lightsaber. Han Solo brought Rey to her castle. When the lightsaber called out to Rey, Maz told her to keep it. Rey refused. Later Maz gave it to Finn.