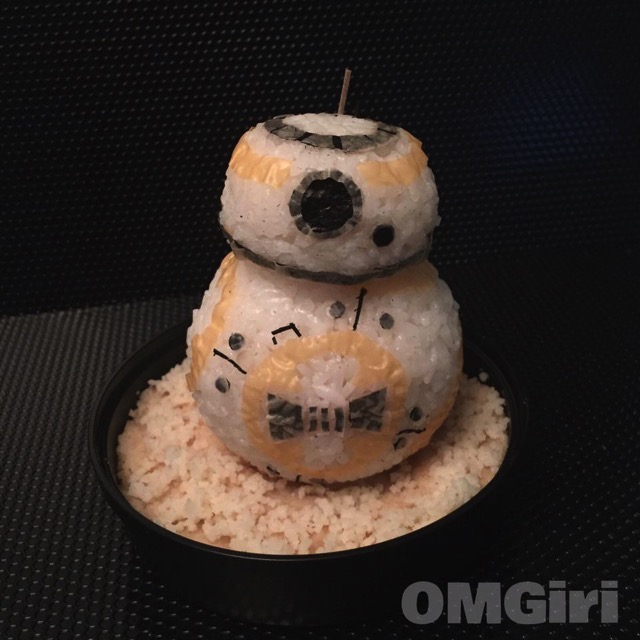 This Marvelous BB-8 Bento Box was made by OMGiri. This Star Wars: The Force Awakens Droid is sitting on top of the sands of the planet of Jakku. Who know sand could be so delicious! This sand is tasty because it is made of couscous. BB-8 is made of two white rice balls and decorated with Nori seaweed for the dark lines.
I can just see BB-8 rolling along behind Rey on the desert of Jakku. Little did Rey know that meeting and befriending this little rolling droid would cause so many changes to her life.
Check out this BB-8 Bento Box to see BB-8 in a lush green setting from the planet of Takodana.
Here's another great Star Wars lunch option with this R2-D2 Bento Box. And here's a Darth Vader and BB-8 Bento Box to try some time.