Reggie Fils-Aime, the president of Nintendo of America, has been a guest on Late Night with Jimmy Fallon. Last November, Reggie gave Jimmy a sneak peek of the Wii U
.
When NBC announced that Jimmy Fallon will be taking over as host of the The Tonight Show in 2014, Nintendo of America had Pink Cake Box make this awesome Mario Cake for Jimmy to congratulate him.
I really like the design of this cake with Mario jumping in the air trying to punch the star above him. The 3-D Mario figure is terrific. The gold coins hidden all over the cake are a nice touch. I laughed out loud at Pink Cake Box's video when Anna said that they placed some of the coins where it would be hard for get them.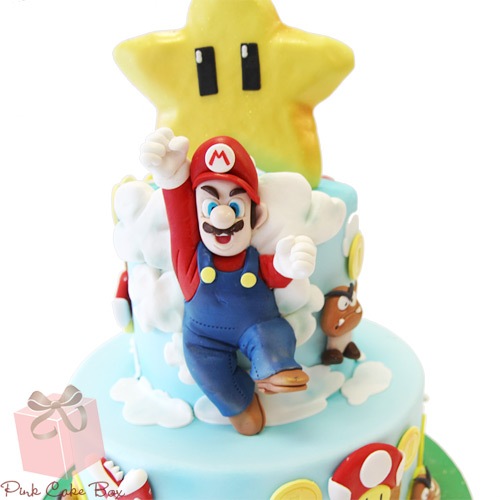 Mario reaching for the stars