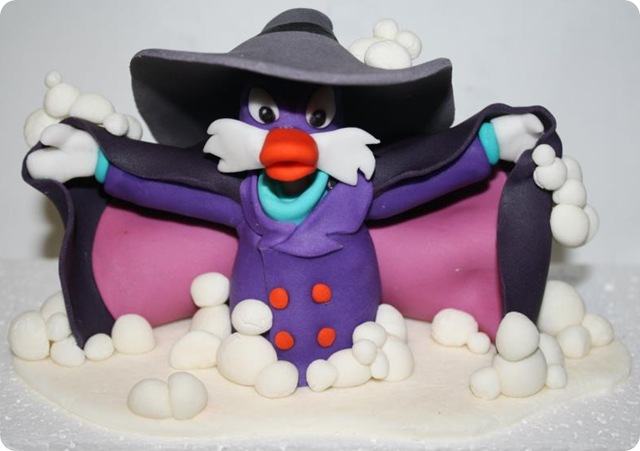 I am the terror that flaps in the night,
I am the cake made with out of date eggs.
I am Darkwing Duck!
This marvelous Darwking Duck cake topper was made by Rocket Cakes. They did an amazing job recreating one of my favorite cartoon characters.
Citizen: Someone stole my fruitcake!
Darkwing Duck: Hmm… Who would steal fruitcake?
Launchpad McQuack: Beats me. I can never get rid of the stuff!