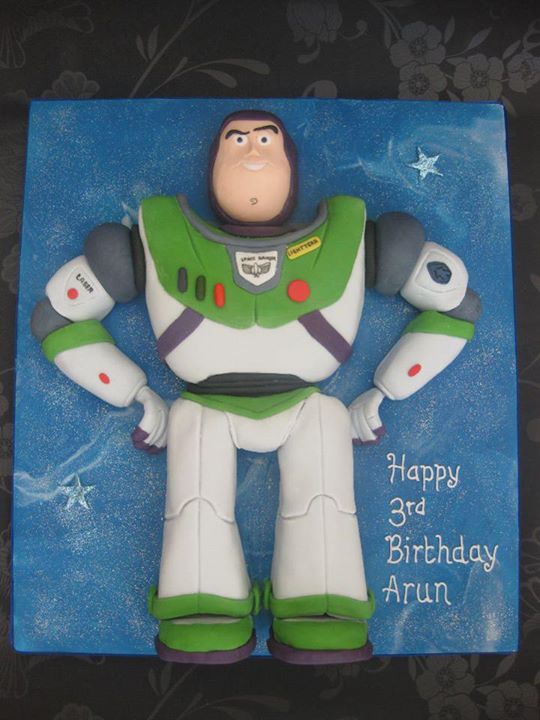 This flat sculpted Buzz Lightyear birthday cake has separate separate pieces of carved cake covered in fondant for his head, arms, legs, and chest. All cake pieces are resting on the cake board so that the sculpted cake is flat rather than standing up. This method looks nice and does not require an internal support structure.
This wonderful cake was made by Happy Days Cakes.
This Disney cake wonderfully recreates this beloved Toy Story character in edible form.
Also, check out these wonderful Buzz Lightyear Cakes & Cookies.