The terrific Superhero Cookies were made by Cookies Unleashed!. They make some of the coolest cookies around. Check out their Star Wars Cookies, Beatles Cookies, and their astonishing Rock and Roll Cookies.
Batman and Superman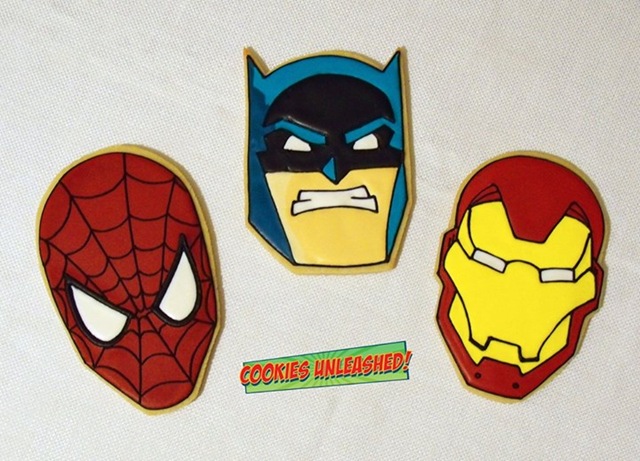 Spider-Man, Batman, and Iron Man
Batman
Superman
Spider-Man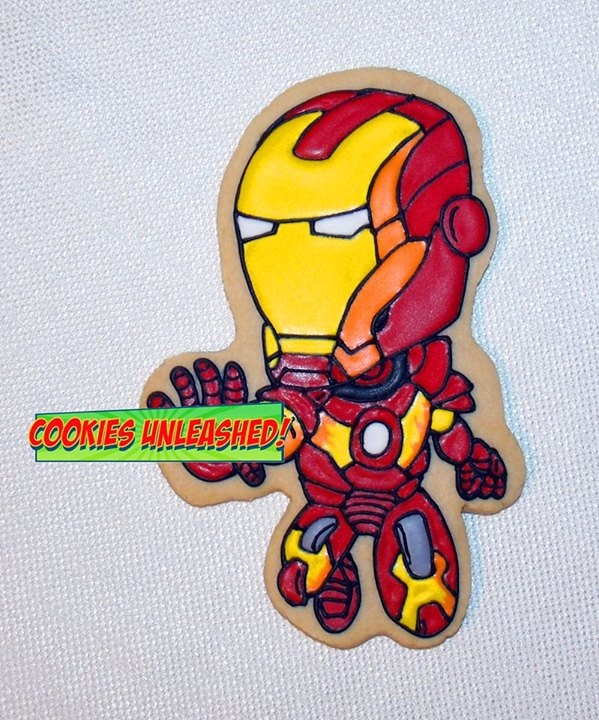 The detail on Iron Man is amazing.