This awesome Muppets Meet The Ghostbusters Cake was made by Rocket Cakes.  The cake is inspired by the Ghostmuppers by Kenny Durkin.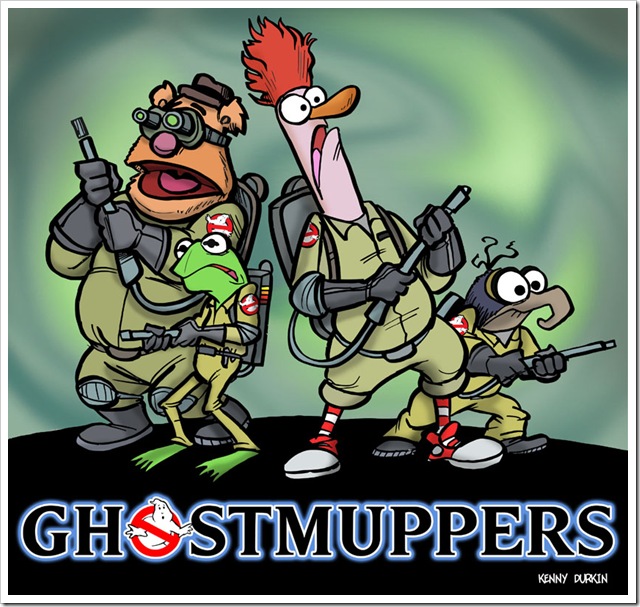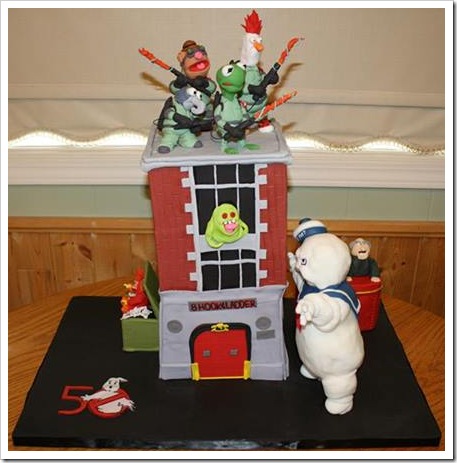 Miranda made this great cake for her mother's 50 birthday.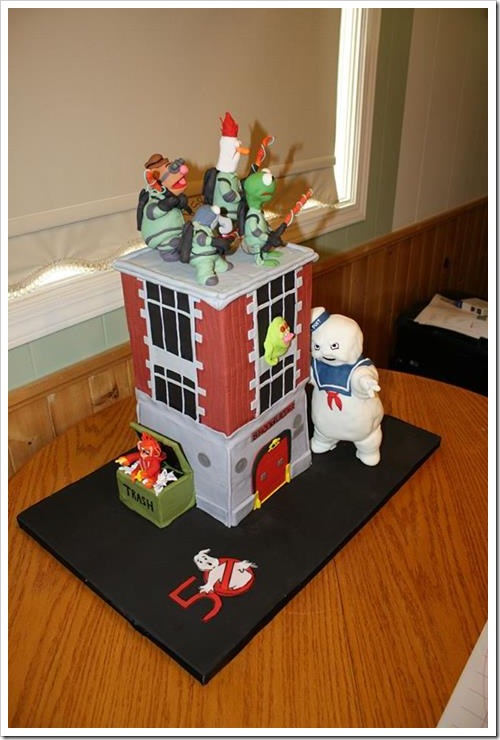 This view gives you a good look at Statler and Waldorf.
Pepe The King Prawn in the trash eating bananas.
Slimer and The Stay Puft Marshmallow Man
Here are some pictures of this cake in progress: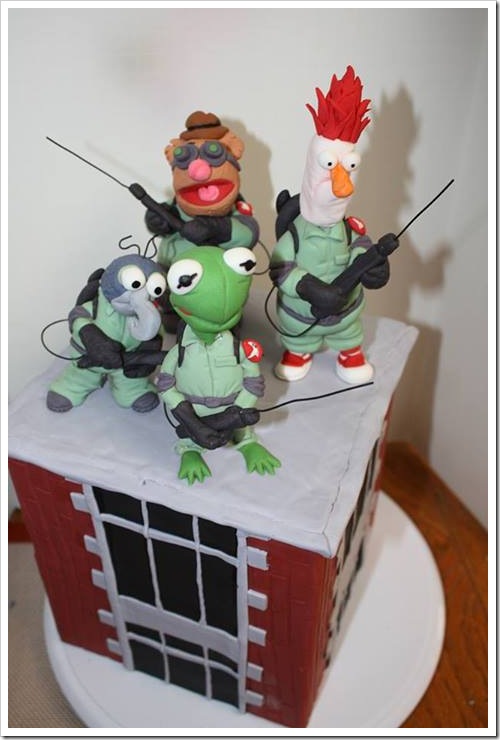 The Ghostmuppers – Kermit, Gonzo, Fozzie and Beaker.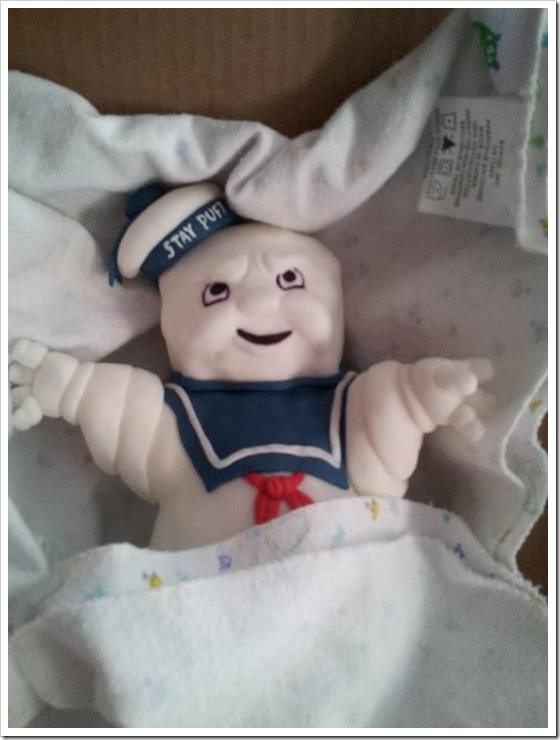 While this looks like a Stay Puft Marshmallow Baby laying down for a nap, it really is just the figure being prepared for transport.