This Adorable Superman Minion Cake was made by Cecilia's Custom Sugar Art. Wouldn't you love to see this little guy at your door on Halloween. Notice the texture of the Superman Costume. This cake would be great for any Despicable Me and Superman fan.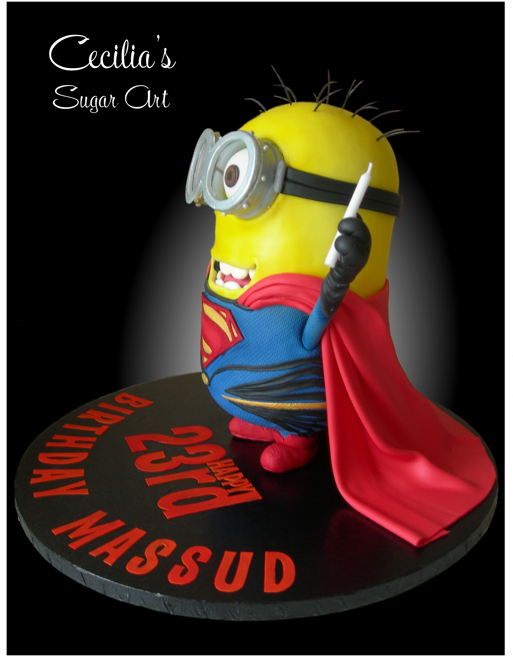 Side view of Minion in Superman Costume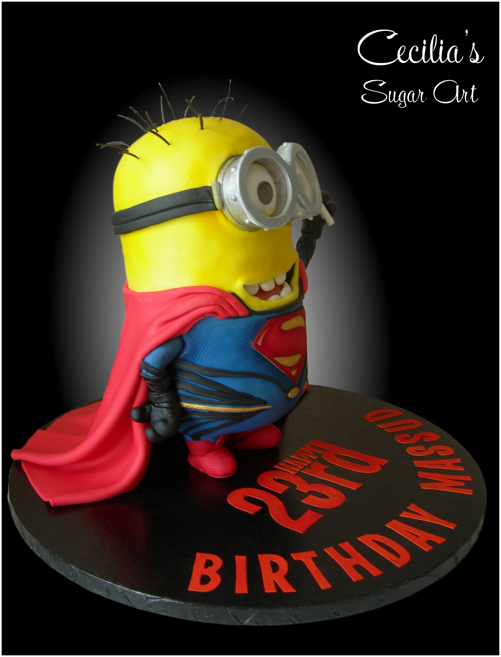 Side view of Superman Minion
Textured Superman costume
Also, check out these wonderful Minions Cakes and Cookies.
Take a look at these marvelous Superman Cakes & Cookies