50 Years ago today, the BBC broadcast the 1st episode of Doctor Who.  I doubt anybody realized that it would become one of the most popular television programs in history.  To celebrate, the BBC has created a special 50th Anniversary episode which is being shown both on TV and in select movie theatres.  They've also created a series of specials about the history of Doctor Who.
But what's an anniversary without a gorgeous cake?  BBC America hired the amazing Pink Cake Box to create this lovely 50th Anniversary Cake.  This cake features Matt Smith (the 11th Doctor) and the TARDIS.  The figure of Matt Smith is terrific.  I really like how Pink Cake Box included Matt's bow tie and sonic screwdriver. 
The detail on the TARDIS is amazing.  My favorite thing about it is that door is open and you can get a glimpse of the console.  
Matt Smith and the TARDIS after materializing at BBC America.
The BBC's Doctor Who 50th Anniversary banner.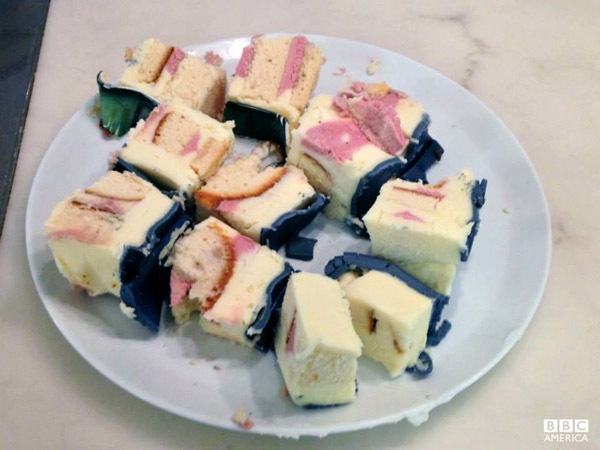 The TARDIS after an unfortunate accident.  The cake was vanilla with raspberry chambord buttercream.