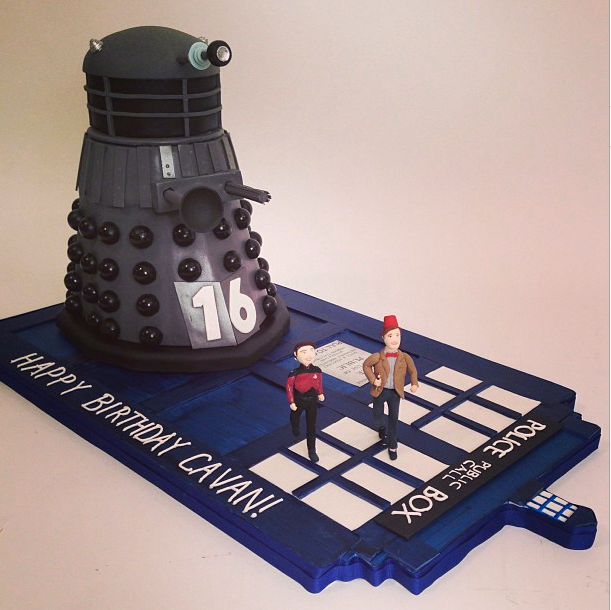 This Incredible Dalek Cake was made by Charm City Cakes. This Doctor Who cake features The Doctor (Matt Smith), a Dalek, the TARDIS, and a TNG Star Trek Character. The EXTERMINATEing power of this Dalek must be incredible. This Cake has such rich color for the TARDIS which is a nice contrast to the huge gray Dalek. I like the way the birthday age was placed on the front of the Dalek.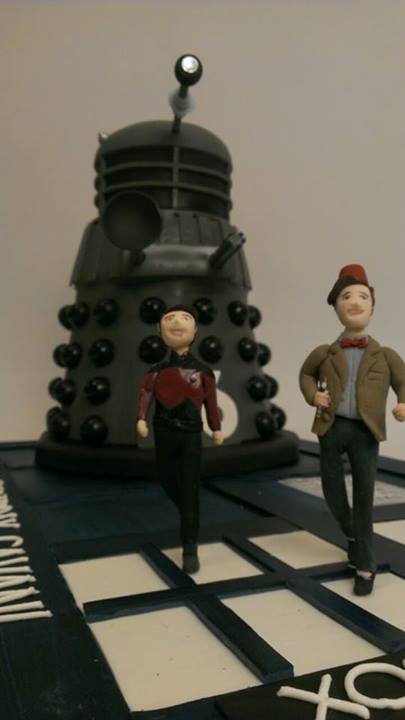 More terrific Doctor Who Cakes and Cookies.
Planning a Star Trek Party? These treats will help you make it so!