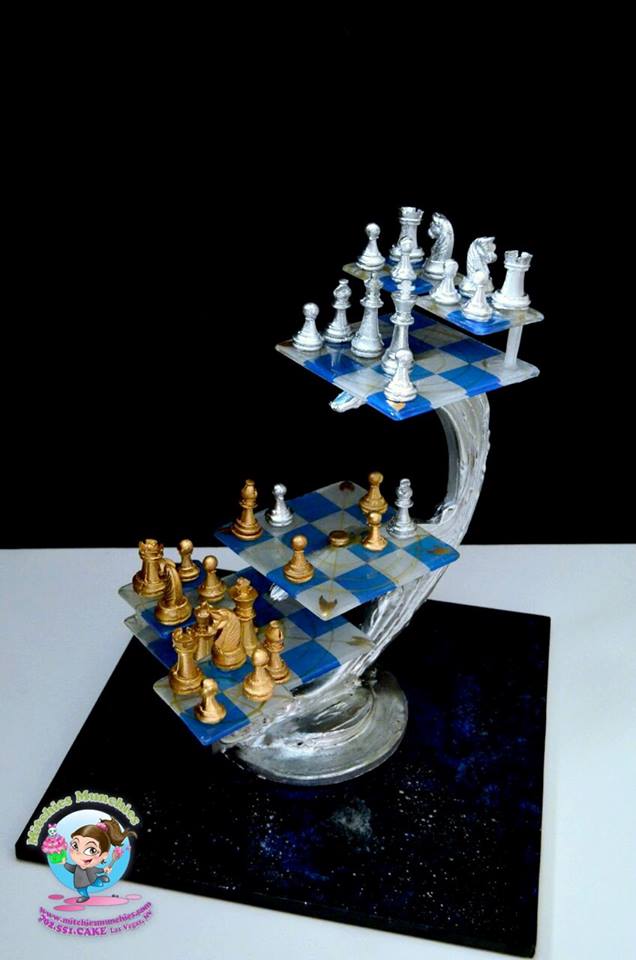 This Amazing Star Trek 3D Edible Chess Set was made by Mitchie Curran aka Chef Mitchie of Mitchies Munchies in Las Vegas, NV.
Star Trek 3D chess is also referred to as Star Trek Tri-Dimensional chess or Star Trek Tri-D chess.
This Fabulous Isomalt Star Trek Tri-Dimensional Chess set is part of the Simi Torch Team Collaboration. The Simi Torch Team Collaboration is composed of sugar artists and cake decorators who have used Simi Isomalt to create amazing edible works of art.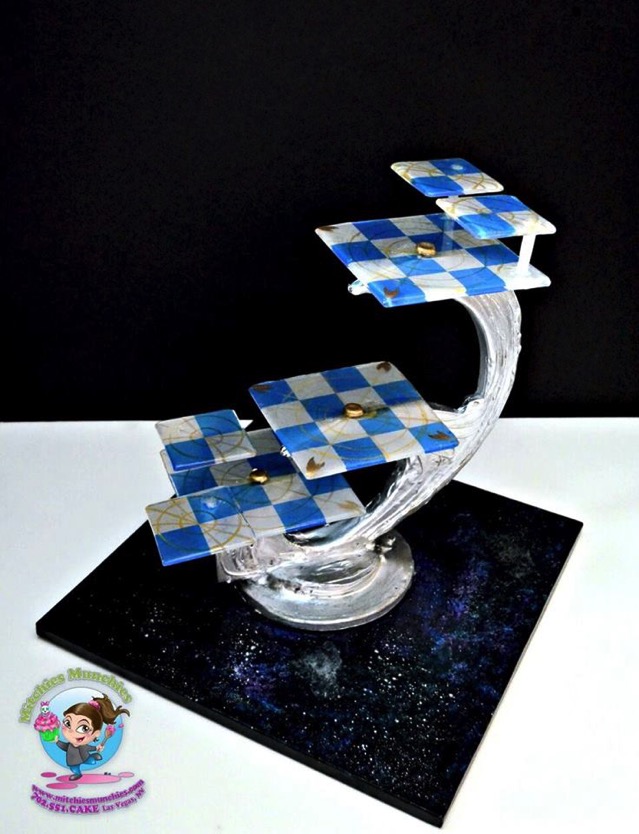 While at the Star Trek convention over the summer, Mitchie saw a game of Star Trek Tri-Dimensional Chess. She was so enamored with it that she set a goal to make an edible Star Trek 3D chess set using isomalt.
Chef Mitchie bought a silicone mold for chess pieces and used it to cast Simi Isomalt chess pieces. She hand crafted the isomalt chess board.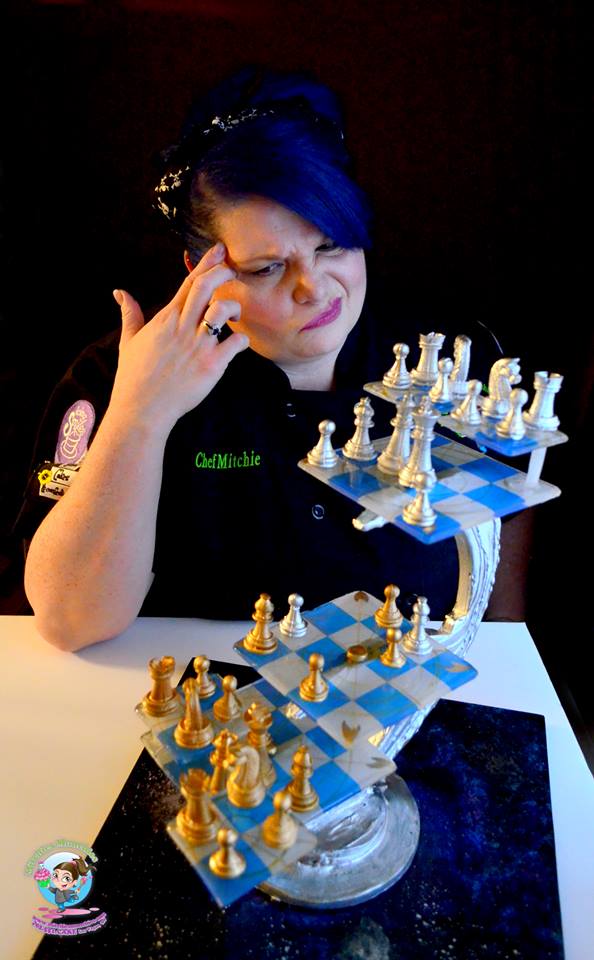 Look out Mr. Spock, I hear Chef Mitchie's so good, she owns the board.
Should there be a new rule added that if a piece gets taken, it then gets eaten?
When I watched the Star Trek: The Original Series episodes with Spock playing Tri-Dimensional chess with other crew members, it looked like a fascinating game.
In Star Trek: The Original Series, Commander Spock was an excellent chess player. He played games against Captain Kirk and Doctor McCoy and the Enterprise computer.
In the episode Whom Gods Destroy, I thought the use of chess moves to verify the identity of the USS Enterprise officer on the planet was an interesting twist to the episode. Captain Kirk used a chess move as a recognition code when he beamed down to the Elba II insane asylum. He used the move Queen to Queen's level 3 as his challenge which had to be countered with the correct choice of chess moves. Garth was not able to guess the correct move which Spock later revealed to be Queen to King's level 1.
Star Trek Tri-Dimensional Chess also appeared in Star Trek: The Next Generation and in Star Trek Deep Space Nine.
Here's an interesting piece of trivia that I found. The original Star Trek 3D chess set was made using boards from 3D Checkers and 3D Tic-Tac-Toe that were available at the time of the making of Star Trek:The Original Series.
The chess pieces are gold and silver. The board is composed of levels with blue and white squares. There are thin yellow concentric circles on each level. A gold Star Trek emblem is on the edge of the level.
In addition check out these amazing Star Trek Cakes and Cookies.