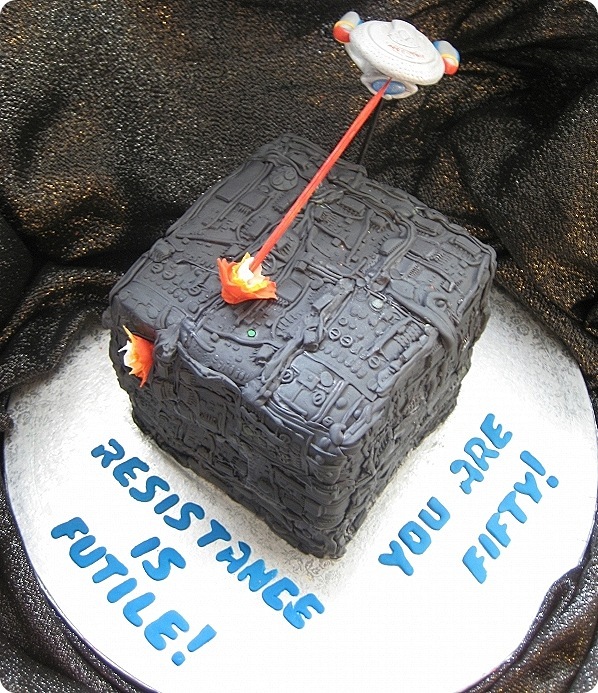 Wednesday was Super-Blog Team-Up. Twelve amazing blogs teamed up to tackle villains. To celebrate, this is villains week on Between the Pages. All week, I'll be featuring classic villains like the Joker, Harley Quinn, Daleks, Weeping Angels, Gollum, Darth Vader, Boba Fett, the Borg, Captain Hook, Ursula, Mad Madam Mim, Magica De Spell, Poison Ivy, Catwoman, Venom, Black Cat, Elektra, and many more.
If you love bad guys, please check back each day. I'll be featuring some amazing cakes and cookies this week.
The awesome Enterprise vs. The Borg Cake shown above was made by Grand Elegance Cakes.
Unfortunately, I do not know who made these awesome Borg Cupcakes. The thing which makes these cupcakes so cool is that each one features a character from Star Trek. I'm a major Trekkie and I can't name most of them.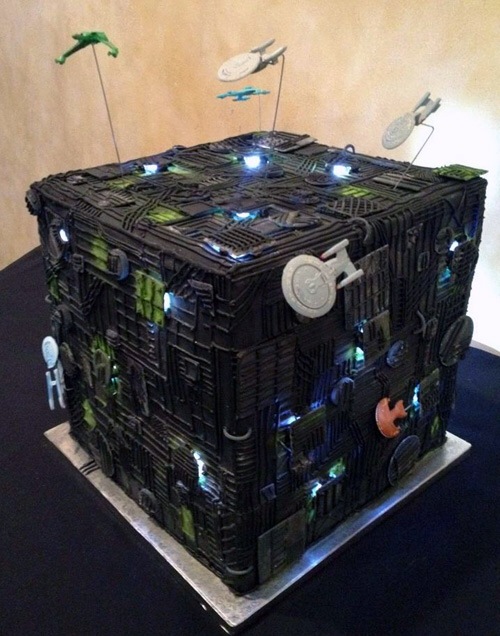 This awesome Borg Wedding Cake was made by The Sugarplum Cake Shoppe.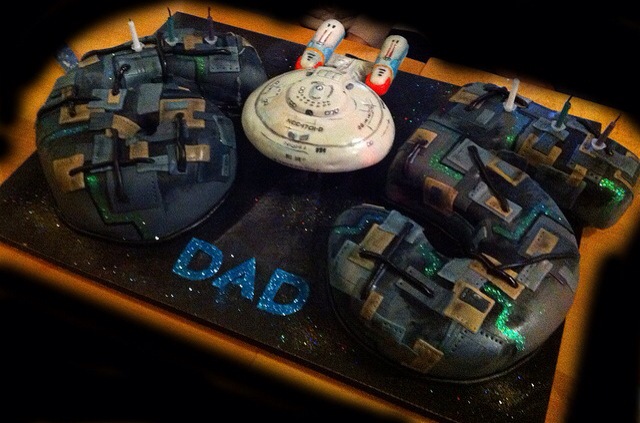 This Amazing Borg Birthday Cake was made by Baking and Decorating. I love how 65 looks like Borg cubes.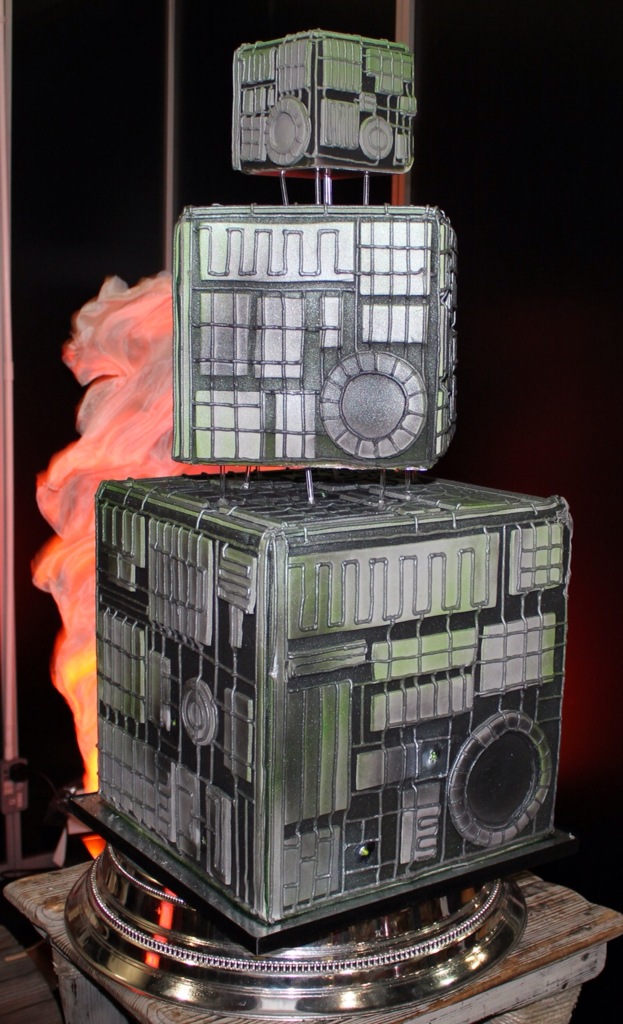 Do Borgs wed? If they do, this Borg Wedding Cake made by Restoration Cakes would be perfect.
I've posted over 2,000 sweets on Between The Pages. If I had to pick the one that has been the most popular, this Borg Hello Kitty Cake would be it. This cool cake was made by Star Cakes in Madrid.
This amazing Enterprise vs. The Borg Cake was made by love your cake .