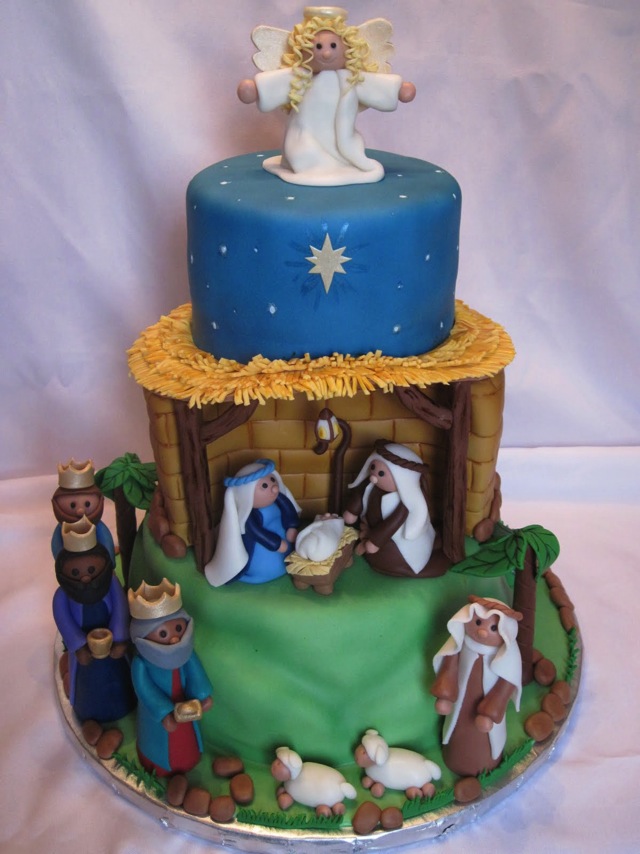 For to us a child is born,
to us a son is given,
and the government will be on his shoulders.
And he will be called
Wonderful Counselor, Mighty God,
Everlasting Father, Prince of Peace.
Isaiah 9:6
New International Version®, NIV®.
Copyright © 1973, 1978, 1984 by Biblica, Inc.™
This Wonderful Nativity Cake was made by Heather's Cakes and Confections. This Christmas Cake features three Kings, a shepherd and his sheep, Mary, Joseph, and Baby Jesus, an Angel, and a Star. The blue cake with the star looks like the night sky over the manger.
Merry Christmas!
Also take a look at these Nativity Cakesand these Nativity Cookies