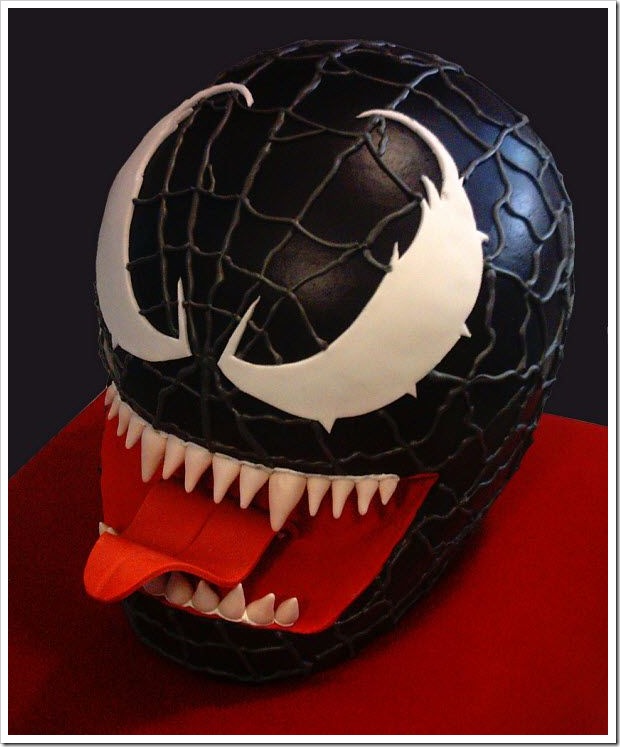 This amazing Venom Cake was made by Tuff Cookie Cakes.  The detail on Venom is amazing!
This Venom head is black with dark gray spider webs. He costume has white eyes and sharp white fang-like teeth. His red tongue is sticking out between his teeth.  The cake is sitting on a red cake board.
Venom has a buttercream head and mouth, with fondant teeth, tongue, and eyes.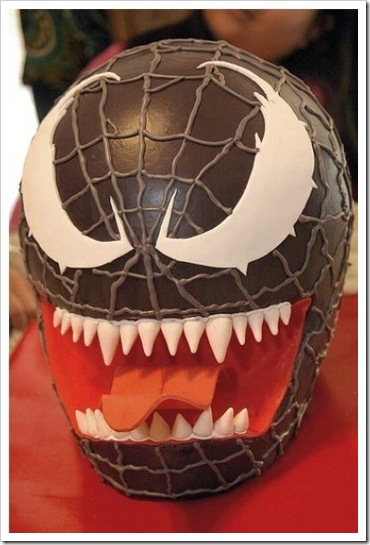 Here's a front view of the cake.