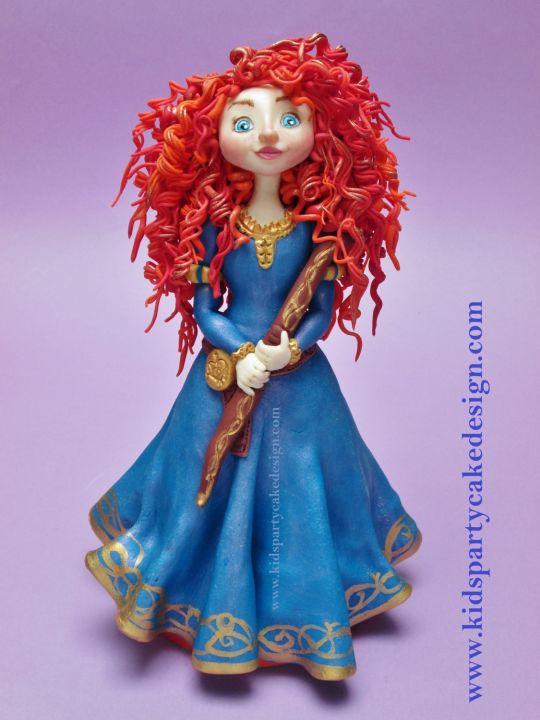 Kids Party Cake Design was the creator of this wonderful Merida (from Disney's Brave movie) presented as a 3D cake. She is dressed in a blue dress with gold trim on the bottom and gold trim around the neck. This edible dress has folds just like its fabric counterpart. She is wearing a belt with a golden buckle. You can see the individual strands of her red hair. She is holding her bow up next to her. This cake could double as a doll.
Close-up of Merida's face
Side view of Merida
Also, check out these wonderful Brave Cakes and Cookies.