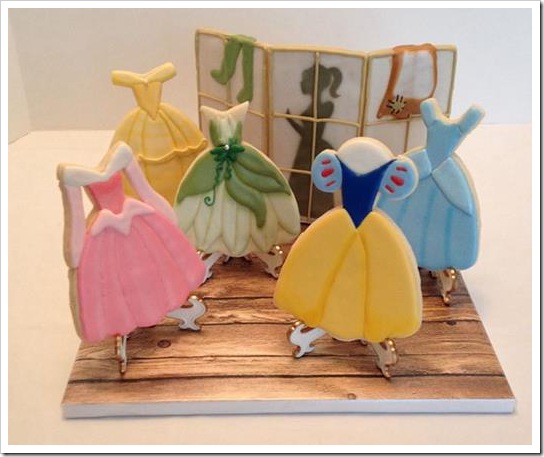 The terrific Disney Princess Cookies were made by Prima Cakes Plus. This is absolutely gorgeous! I love the dressing room theme, the stand up dresses, and how the cake board looks like a wood floor.
These cookies got me thinking…If you could be a Disney Princess, which would you choose?
Also, check out these wonderful Disney Princess Cakes and Cookies and Cupcakes.