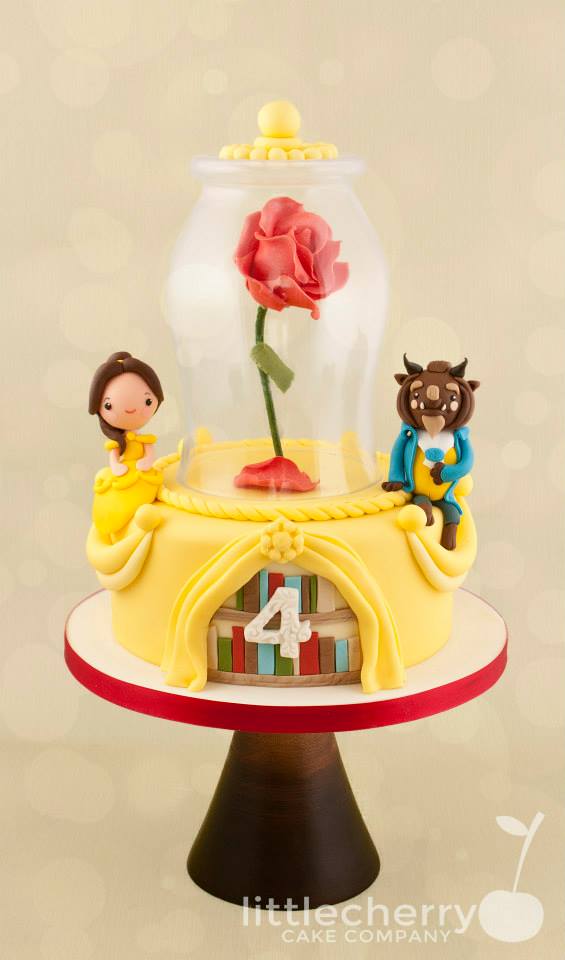 This Marvelous Chibi Beauty and the Beast Cake was made by Little Cherry Cake Company. At the center of this Disney cake is the enchanted red rose enclosed in glass. It has one green leaf. One petal has fallen from the rose. The glass enclosure has a yellow handle on top.
The cake is yellow, just like Belle's dress. The yellow of the fabric is pulled back to reveal a view of books in the library. There is a white number '4' in front of the books to show the birthday age.
Seated on one side of the enchanted rose, a Chibi version of Belle is dressed in her yellow formal dress with her brown hair pulled back. She is wearing white gloves. Seated on the other side of the rose, a Chibi Beast is dressed in a formal blue jacket with a white shirt and a yellow vest.
The cake board is white and the side of the cake board is covered in a red ribbon.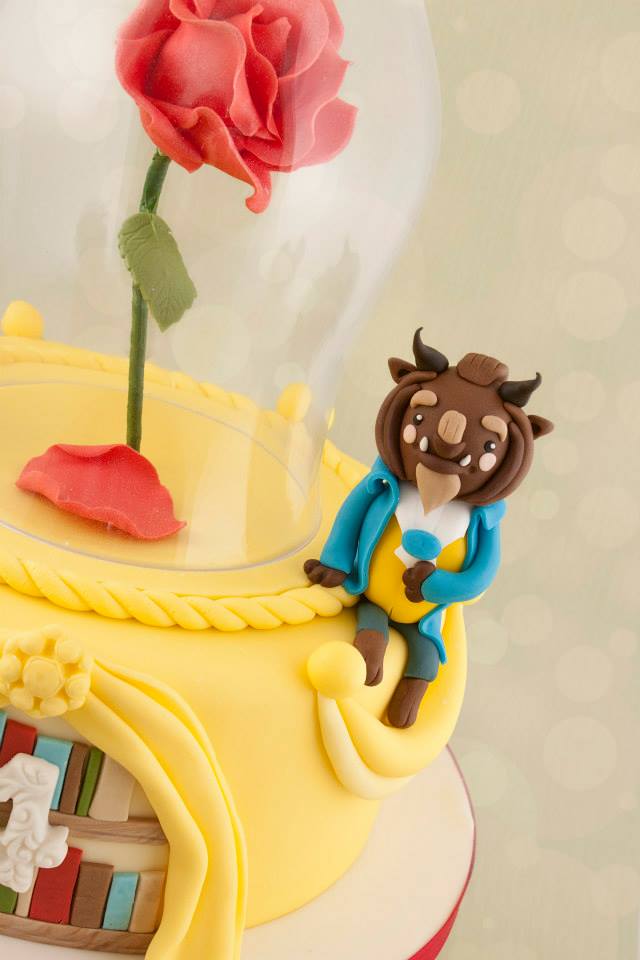 Close-up of the Beast
Close-up of Belle
Also, check out these wonderful Beauty and the Beast Cakes and Cookies.