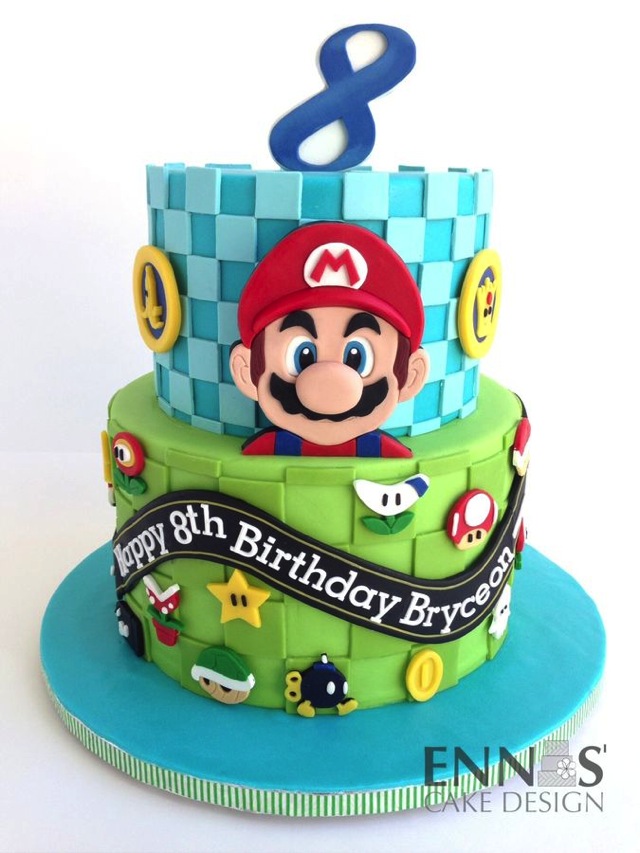 Ennas Cake Design made this Fabulous Mario cake. This cake was made for Icing Smiles.
The top layer of the cake is dark and light blue checkerboard patterned. The cake has Mario's face in the middle of the top layer of the cake.  He is wearing his red hat with the 'M' in the middle. There is a race track style figure eight shaped number 8 at the top of the cake for the birthday age. 
The bottom layer of the cake is green checkered. There is a black road with the words Happy 8th Birthday. Bob-omb, Piranha Plant, Boo, Toad, Luma, and Fire Flower are positioned along the side of the road. The cake board is blue.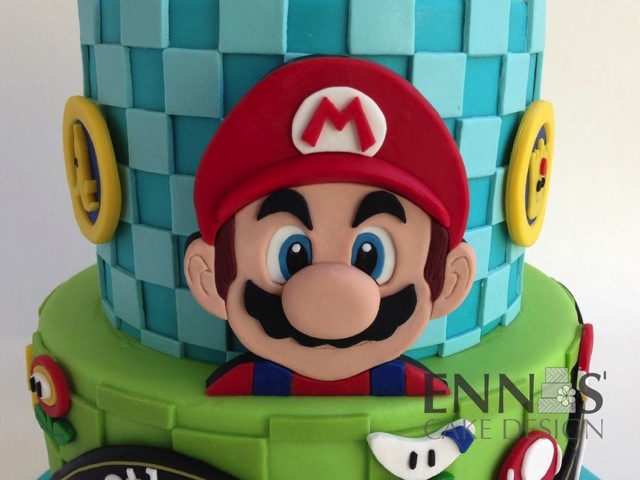 close-up of Mario
back view of the cake