These Marvelous Doctor Who cookies were made by Honeycat Cookies. These Doctor Villain cookies feature a Weeping Angel Cookie, a Dalek Cookie, a Sontaran Cookie, and a Smiler Cookie.
This Weeping Angel cookie is gray. She is covering her face with her hands. I really like the way the wings guide the shape of the cookie. The detail of this cookie is great.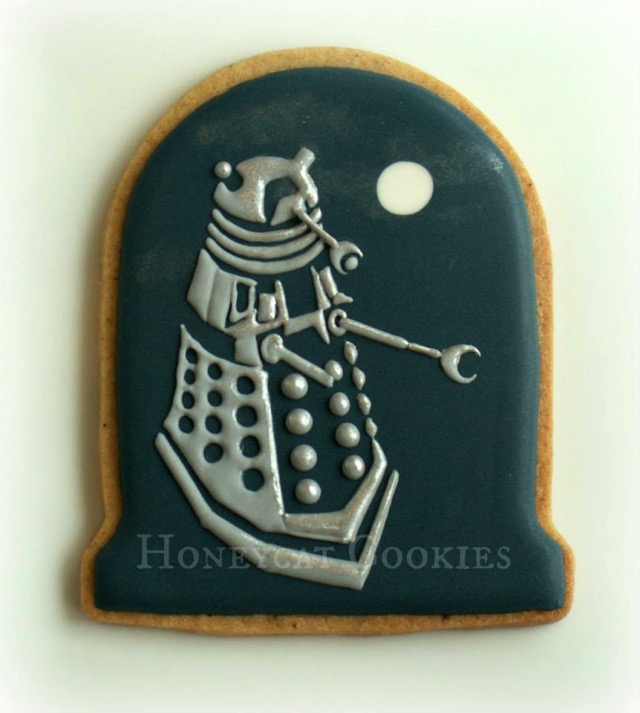 This Dalek cookie is dark blue-green. The Dalek is silver. The background of cookie can be seen through the Dalek outline. The silhouette of a planet is in the sky beside the Dalek. 
This Strax cookie shows Strax face with his Sontaran facial bumps and lines. The details were hand-painted onto the cookie. His white space suit can be seen on the bottom of the cookie. Sontarans as a whole were enemies of The Doctor. Strax is one Sontaran who helped The Doctor.
A Smiler with his angry face ready to attack.  Smilers appeared on Starship UK in the Doctor Who episode, The Beast Below.