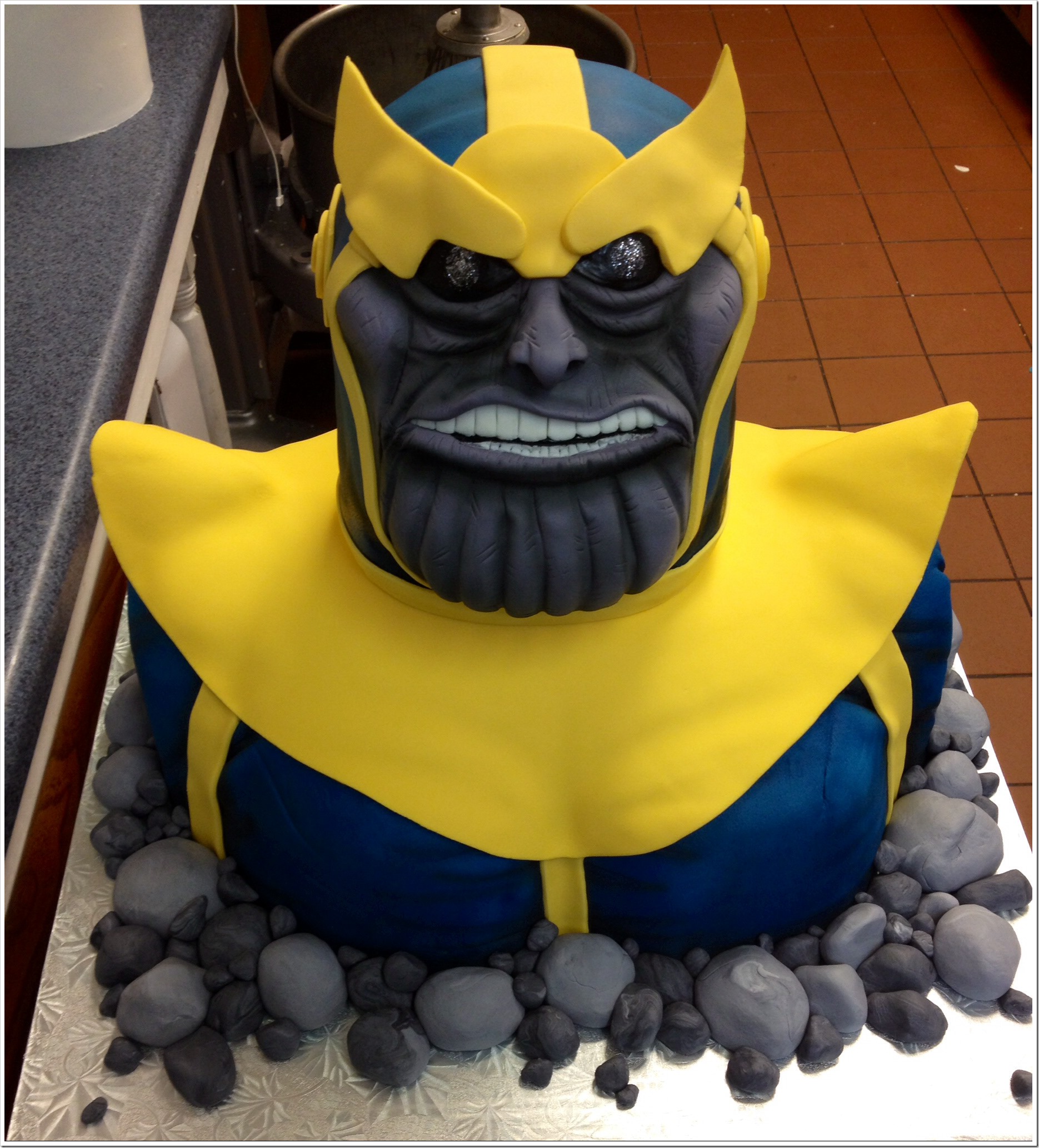 Unfortunately, I do not know who created this terrific Thanos Cake. If you know who created this, please let me know in the comments bellow so that I can give the baker the credit they richly deserve. This wonderful cake features the bust of Thanos. The detail on Thanos' face is wonderful. He is even snarling, daring you to slice him!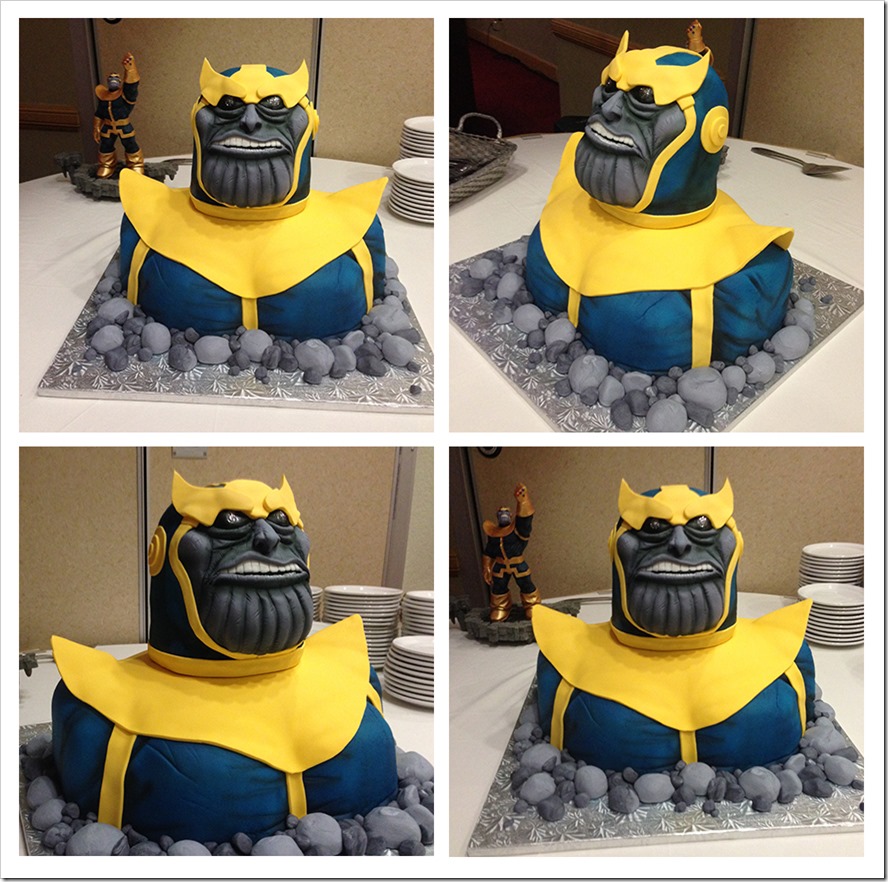 Here are four views of this cool Thanos Cake.
Thanos has become really well know because of his cameo appearance in Marvel movies. The two part movie, Avengers: Infinity War, is supposed to feature the Avengers vs. Thanos.
Thanos and Drax the Destroyer 1st appeared in the comic books in Iron Man #55. That was back in 1973. Though his 1st appeared was in an issue of Iron Man, Thanos was the arch foe of Captain Marvel. In 1970s, Captain Marvel wasn't Carol Danvers. He was Mar-Vell, a Kree Warrior. Unless you read Warlock or Captain Marvel, Thanos was a fairly minor villain in the Marvel Universe. He only appeared in two issues of the Avengers.
That all changed in 1991. Marvel published a six issue mini-series called The Infinity Gauntlet. In this series, Thanos has gathered all six Infinity Gems and now has mastery over Time, Space, Mind, Soul, Reality, and Power. Dozens of Marvel heroes unit to battle Thanos. This series was so popular that it had two sequels – Infinity War and Infinity Crusade. Ever since this was published, Thanos has been one of Marvel's main villains.
Both of these story arcs are available in Trade Paper Back.
Avengers vs. Thanos is a giant 472 pages and collects every single bronze age appearance of Thanos. It even includes a few issues which don't feature Thanos, but advance the overall storyline. Drax The Destroyer, Gamora, Captain Marvel, Warlock, the Avengers, The Thing, and Spider-Man are all featured in this volume.
Infinity Gauntlet
is the story that made Thanos famous. It features dozen of Marvel character and has lovely artwork by George Prez and Ron Lim.
In addition check out these amazing Thanos cakes and cookies.