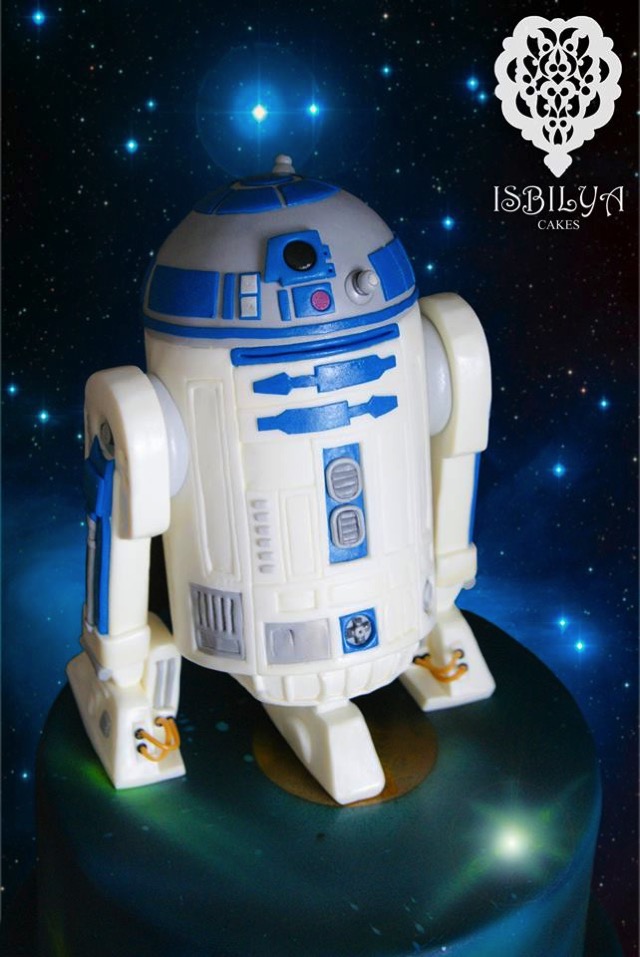 This Wonderful R2-D2 Cake was made by Isbilya Cakes. I like the way the background for the cake is outer space. This fits so well with R2-D2 since he is an Astromech droid and was often in outer space riding in Luke's and Anakin's star fighters.
The first time R2-D2 appeared, he was on a space ship with Princess Leia when Darth Vader boarded the ship and took the Princess prisoner in Star Wars Episode IV: A New Hope.
This single layer Star Wars cake is many shades of blue and green to represent outer space. This cake would be a great addition to the birthday celebration of a lucky Star Wars fan.
Each panel for R2-D2 looks like it was meticulously measured and cut out from fondant and carefully placed on his body to make this wonderful edible Star Wars droid.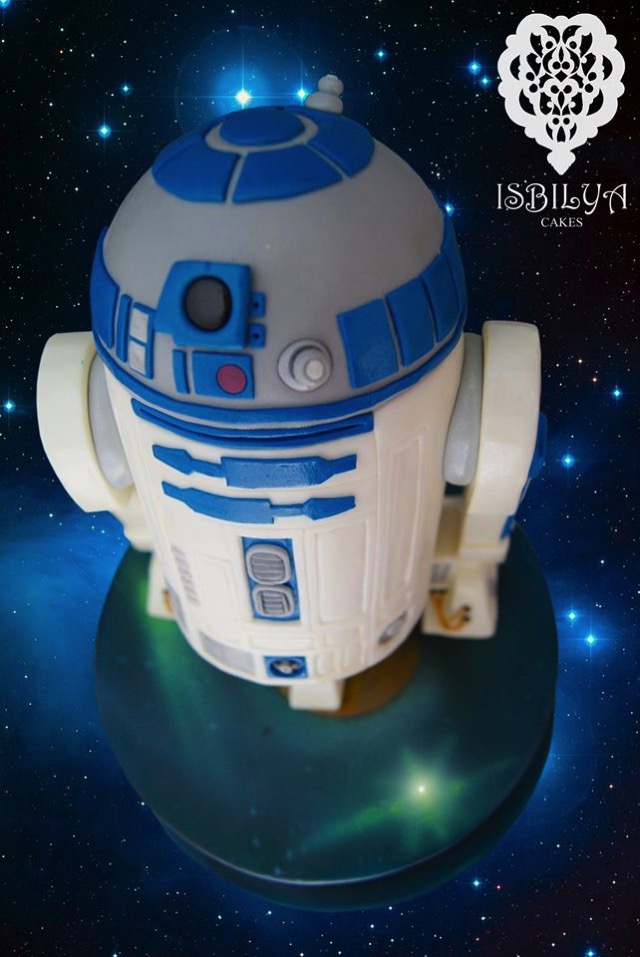 Here's a view of R2-D2 from the top.