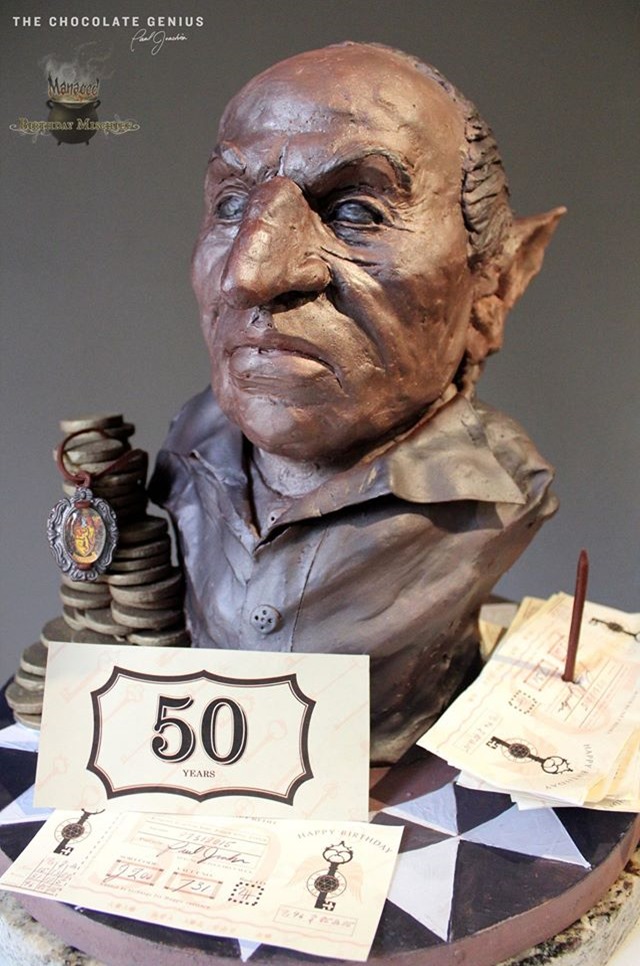 Paul Joachim, aka The Chocolate Genius, creates statues out of chocolate! He created this chocolate Griphook statue for the Harry Potter Themed cake collaboration – Birthday Mischief Managed. Birthday Mischief Managed is a worldwide collaboration of food artists to celebrate J.K. Rowling's 50th Birthday. The collaboration went live on July 31st, the date of H.K. Rowling's and Harry Potter's birthdays.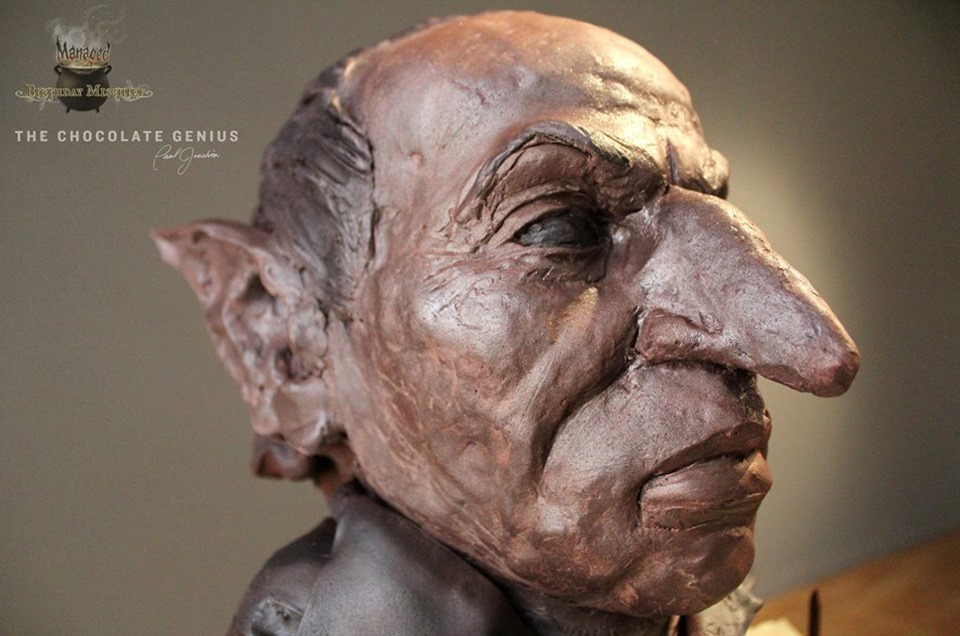 Griphook was made with 20 pounds of chocolate. As is always the case with Paul's sculptures, the detail on Griphook is amazing.
From The Harry Potter Wiki:
Griphook was a goblin who worked at Gringotts Wizarding Bank in Diagon Alley. He would later go on the run during the height of the Second Wizarding War following the fall of the Ministry of Magic and the raise of Lord Voldemort's new regime. He would later assist Harry Potter in his break-in of Gringotts in order to obtain Helga Hufflepuff's Cup.

He died at the hands of Lord Voldemort on 1 May, 1998 after betraying Harry and taking the Sword of Gryffindor.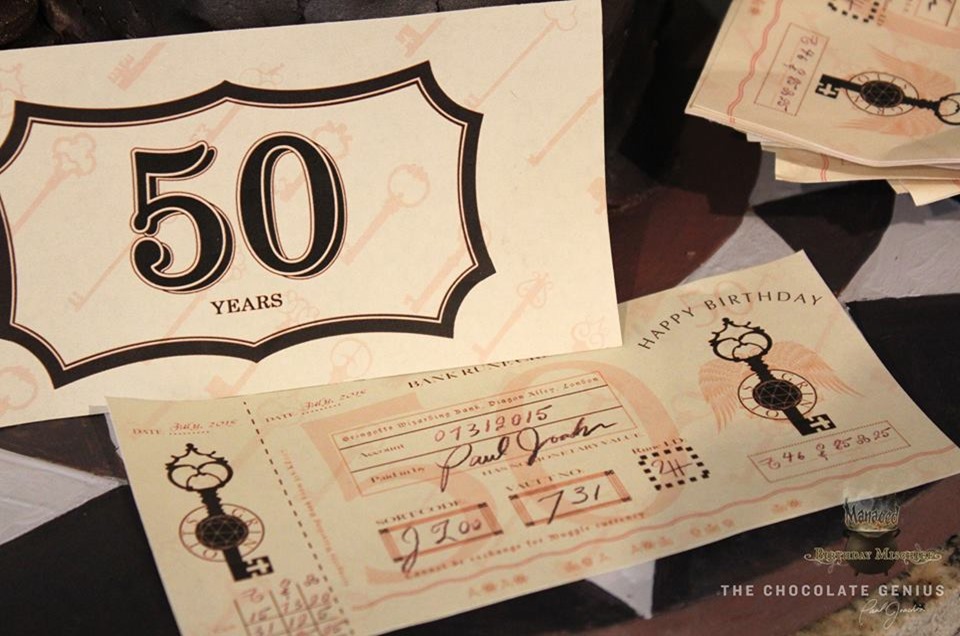 The chocolate statue of Griphook is fantastic, but Paul didn't stop there. He added tons of other little touches. One side of the bank notes has the words 50 years. The serial number is 07312015, i.e. 07/31/2015. The account number is 731. The paid to reads Paul Joachim. The words Happy Birthday are even on the notes.
Here is another view of the bank notes.
Gold coins and the Gryffindor crest.