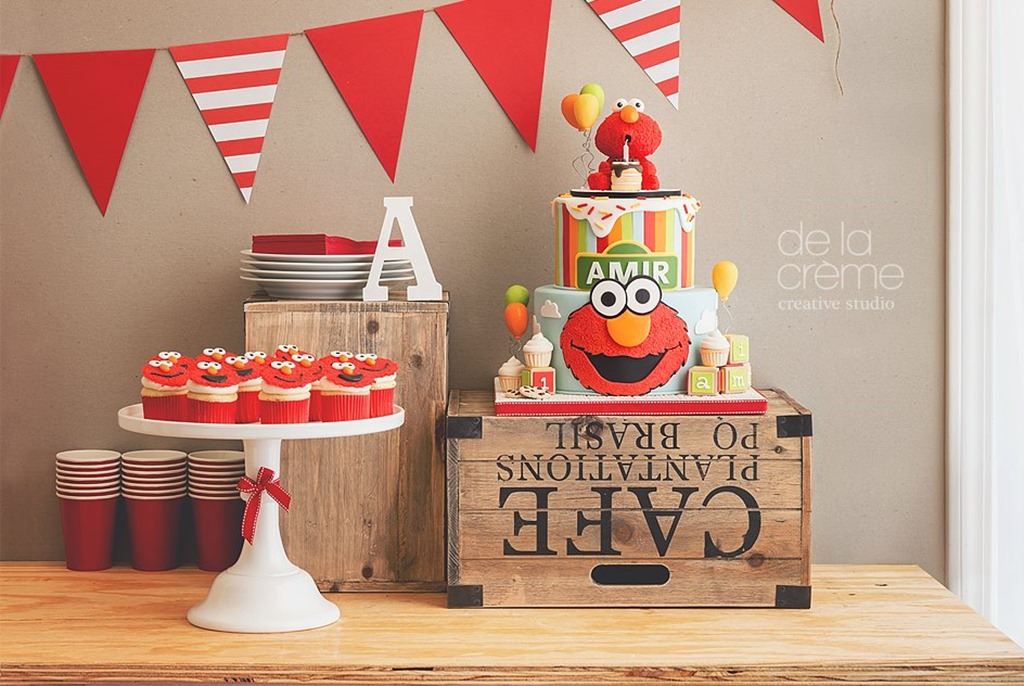 Elmo Cake and Cupcakes
Wow!!! This stunning Elmo Cake and Cupcakes were made by De la Creme Studio. I can't decide which is more gorgeous their cake or their setting. Both are absolutely amazing!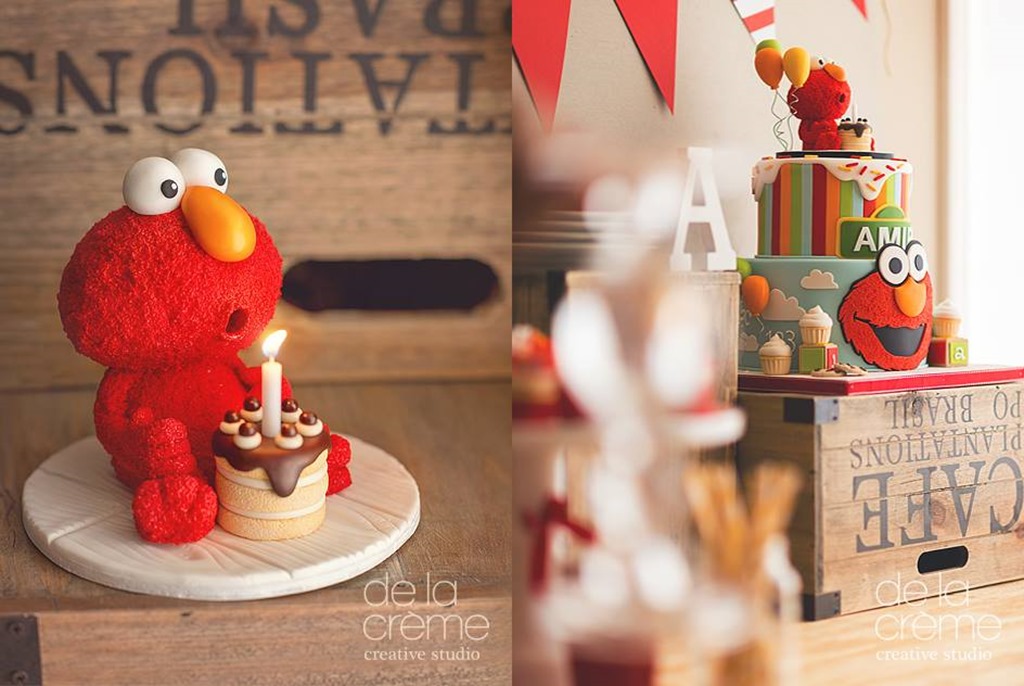 The Elmo Cake topper is so cute! It features Elmo sitting in front of a birthday cake and getting ready to blow out the candle. I really like how Elmo's cake has a real candle. This way the child can help Elmo blow out his candle. Absolutely brilliant! Believe it or not, both Elmo and his cake are edible.
Here are close-ups of the cake. I really like the edible building blocks, cookies, cupcakes, and balloons on the sides of the cake.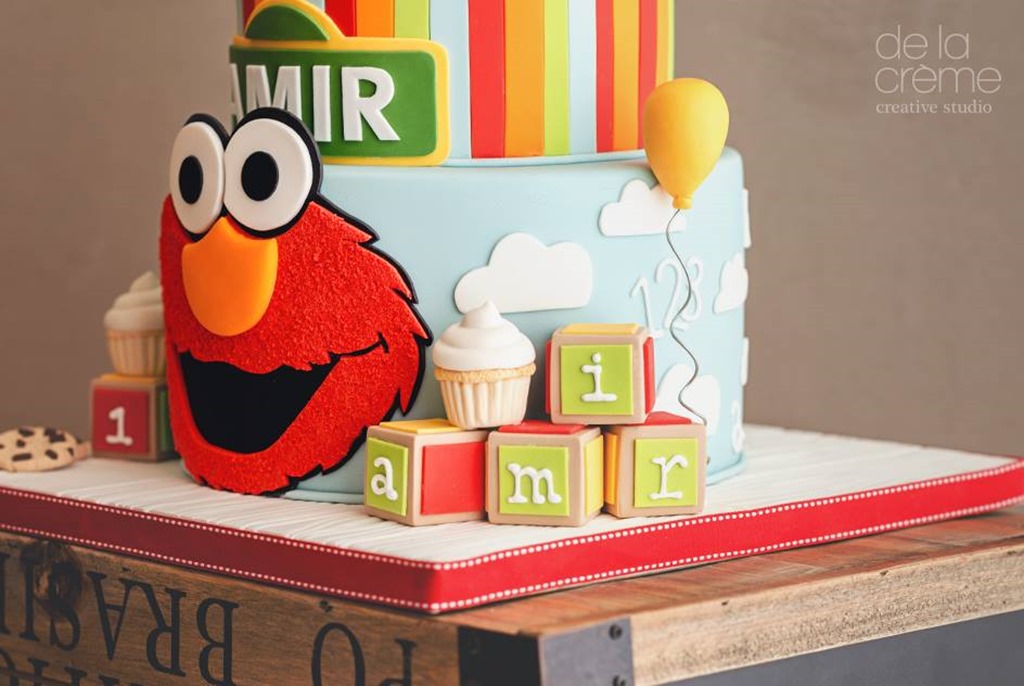 Notice the the building blocks one side spell out the child's name and on the other have the number 1, i.e. his age.
These cute Elmo Cupcakes have a raspberry swirl center.
Planning an Elmo party? Check out our collection of wonderful Sesame Street Cakes and Cookies.