This Terrific Octonauts Octopod Cake and Octonauts Cookies were made by Bety Sugarland. The Octonauts are aboard the Octopod.
There are cute Octonauts Cookies beside the cake featuring Captain Barnacles, Lieutenant Kwazii, Peso, Doctor Shellington, Sauci, and Tweak. In front of the cookies is a salami submarine from the show.
The Octonauts is a British children's program on the BBC. The Ocotmauts explore the underwater world and live in their undersea base, the Octopod. They have many undersea adventures. The show has also been shown on the Disney Channel. Marine biologists helped with the series. In each eleven minute episode, the crew encounter unusual sea creatures as they explore.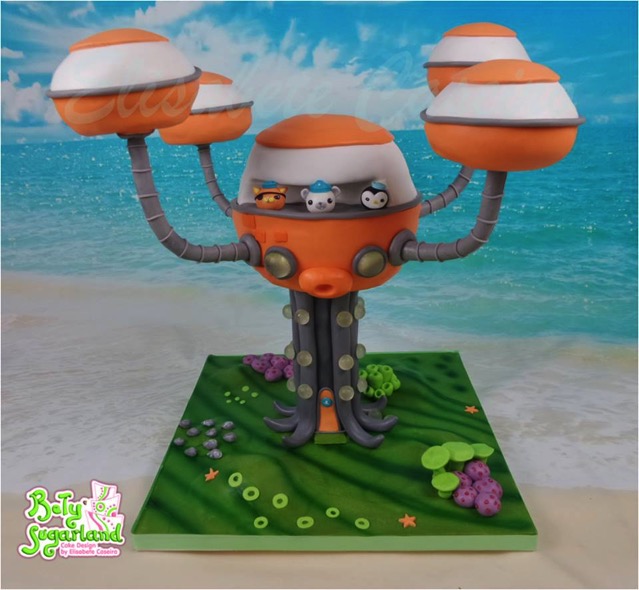 Captain Barnacles, Lieutenant Kwazii, and Peso are looking out of the Octopod.
You can see the impressive structure of the cake in this in-progress shot.