Sugarpatch Cakes made this awesome Spider-Boy Cake for the superhero cake collaboration Baking for Superjosh. This was a global group of cake artists who came together to celebrate the life of Joshua Wilson, a brave little boy who lost his battle with a brain tumor. Joshua loved superheroes and cake and is known to everyone as "Superjosh". In true superhero style Josh's charity continues to raise funds for other families needing support through their child's Illness. This collaboration hopes to raise awareness and funds for this charity.
Many of you are probably asking: What is Amalgam Comics, I've never heard of them? Who is Spider-Boy? Why does he look like a Spider-Man / Superboy ripoff?
For years, Marvel Comics and DC Comics used to make special comic books where their heroes met each other. The most famous are Superman vs. The Amazing Spider-Man, The Uncanny X-Men and The New Teen Titans, and JLA/Avengers. In the 1990s, they came up with a new spin – they created a new imprint called Amalgam Comics which featured characters who were a mash-up of DC and Marvel charters. There were 24 issues published by Amalgam Comics.
Amalgam Comics gave us comic books like Bruce Wayne Agent of S.H.I.E.L.D.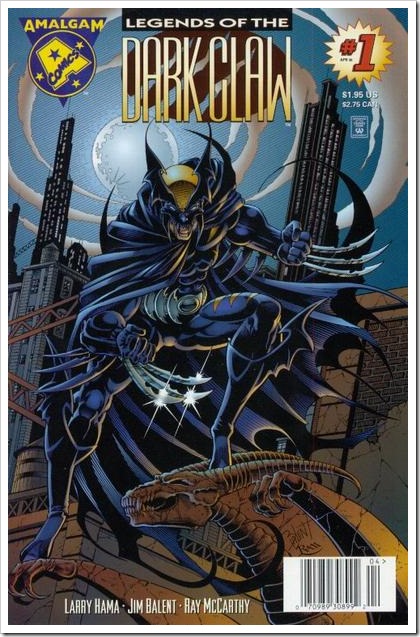 Legends of The Dark Claw (a Batman / Wolverine Mash-up)
Iron Lantern (an Iron Man / Green Lantern Mash-up)
Amazon (a Wonder Woman / Storm Mash-up)
One of the most popular was Spider-Boy (a Spider-Man / Superboy Mash-up)
It was so popular that it had a sequel – Spider-Boy Team-Up.
Cheryl's cake features this extremely rare comic book character. She has Spider-Boy flying in front of a city. The Superjosh logo is on one side. Spider-Boy has one arm out in front of the other in the classic flying Superman pose.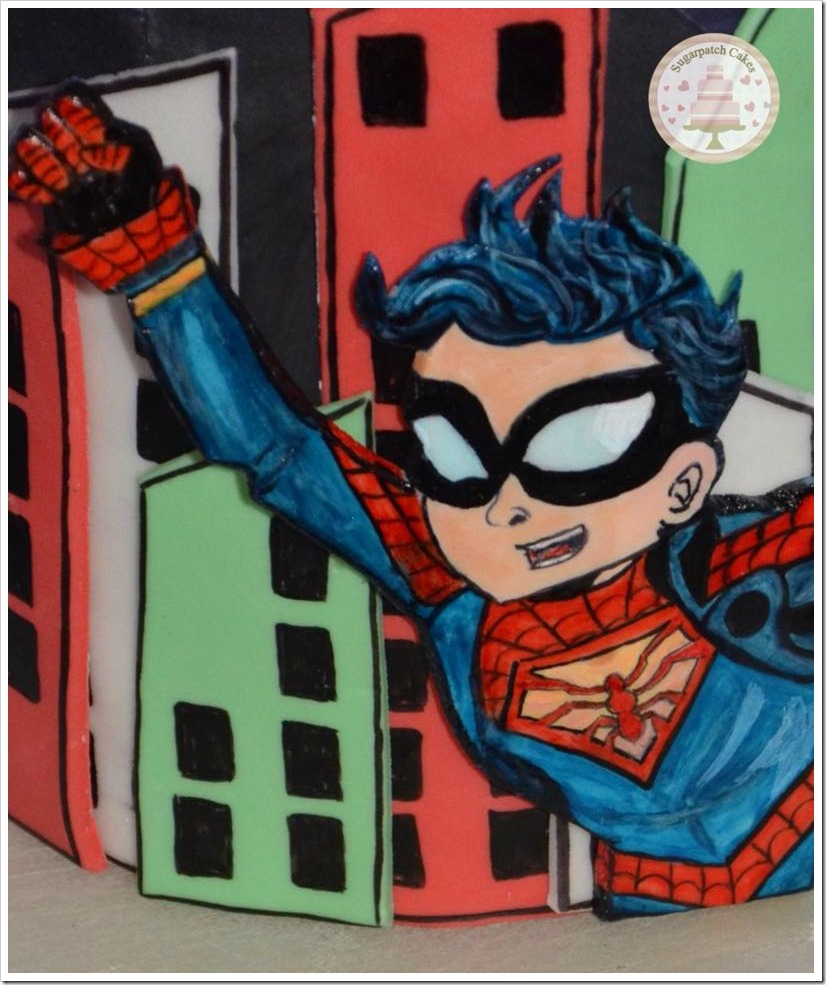 Here is a close-up of Cheryl's awesome Spider-Boy. Spider-Boy's costume combined elements of both Spider-Man and Superboy's costumes and adds an an all new chest emblem which is also a mash-up.