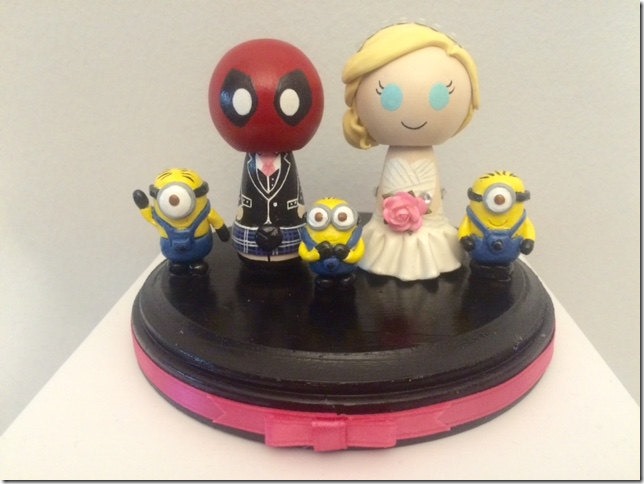 This great Wedding Cake Topper features Deadpool, his bride, and Minions. It was made by Little Vows. This cake topper is too cute. The bride has large light blue eyes and a smile on her face. She is wearing a strapless white wedding dress and holding a pink flower. Deadpool is wearing a kilt and he looks great in it! He is also wearing a jacket, vest, and red tie. The three children are cute little Minions. I can't decide which is more amazing – Deadpool wearing a kilt or Deadpool meeting The Minions. There is the plot for a billion dollar movie in this cake topper.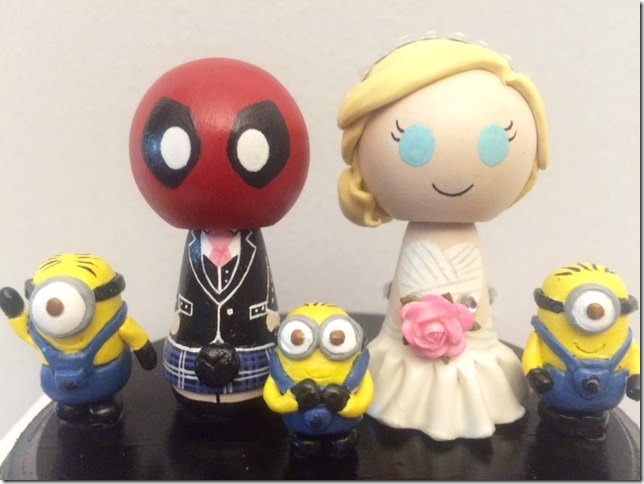 I love the expressions and body language of the three minions. One is waving. One has his hand up almost covering his mouth. He looks both excited and nervous.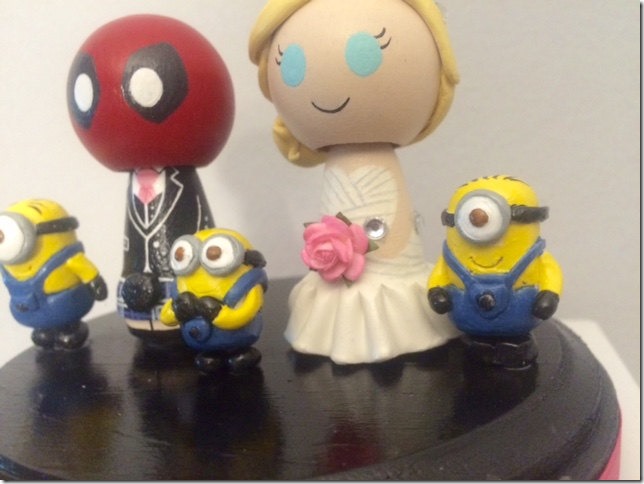 This and other great geeky wedding cake toppers can be purchased from Little Vows Etsy Store.