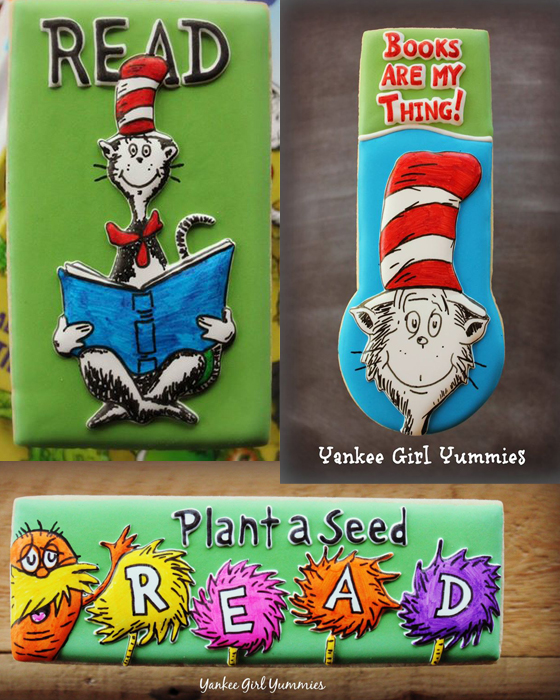 These Fabulous Dr. Seuss Cookies encourage everyone to read.  These Cat In the Hat and Lorax cookies were made by Yankee Girl Yummies. The baker made them for her kids who were celebrating Dr. Seuss at school all week. Her family loves reading Dr. Seuss books. 
These cookies are Amazing!
These cookies remind me of my daughter because one of her favorite activities is reading a book.  Each year, on the birthday of Dr. Seuss, she and other university students host a Dr. Seuss event for local school children.
The Cat In The Hat is holding a book in his hands. The word READ is at the top of the cookie.
Here's another cookie with the Cat In The Hat. Books Are My Thing is written above his head.

This Lorax Cookie shows the Lorax and some truffula trees. The cookie says Plant a Seed READ.
Here's some Cat In The Hat Cookies