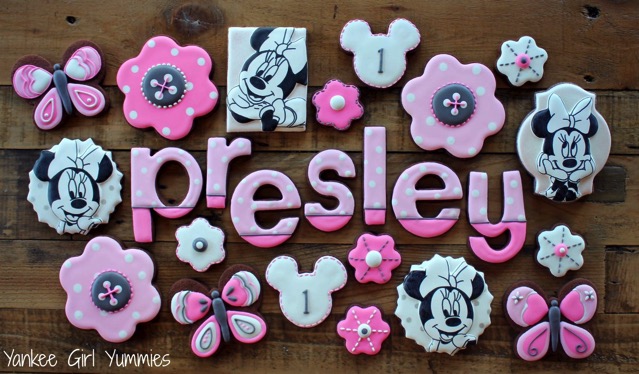 These Superb Minnie Mouse Birthday Cookies feature Minnie Mouse with pink flowers and butterflies. These Terrific Disney cookies were made by Yankee Girl Yummies.
Minnie Mouse is in four different poses on these Birthday cookies.
The birthday name is spelled out in pink letters on cookies. The name is surrounded by pink butterflies and flowers.
A white Minnie Mouse head silhouette has a number one to represent the birthday age.
Minnie is smiling on this Minnie Mouse Cookie.
Here's Minnie in a different pose. The background of the cookie is white with gray polka dots.
Butterflies and flowers beside Minnie Mouse