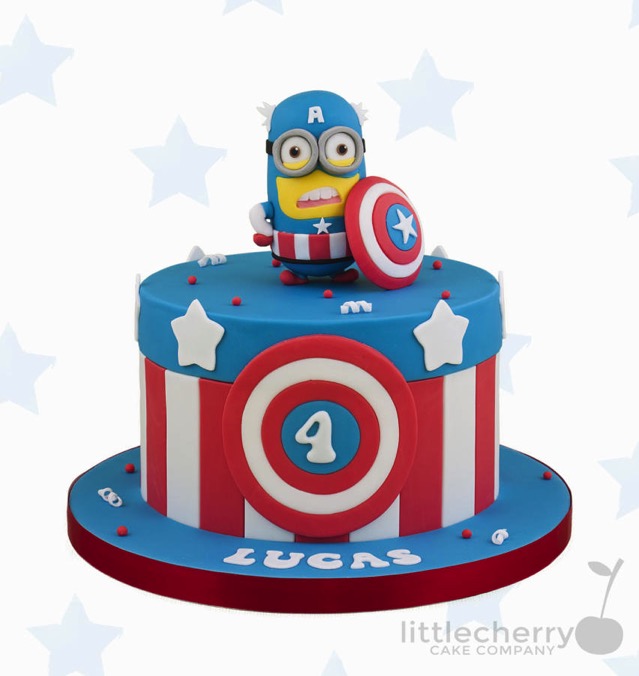 This Splendid Captain America Minion Birthday Cake was made by Little Cherry Cake Company.
This Minion is dressed as America's First Avenger: Captain America. He has s blue helmet with white wings and the letter A in the middle.
He is wearing silver goggles and he has his mouth open. He has on short blue sleeves, with a long white sleeves underneath, and red gloves. He is wearing a blue costume with red and white stripes around the middle. He has on red boots.
He is holding a large Captain America red, white, and blue shield in his hand.
The side of this Marvelous Despicable Me birthday cake is covered in red and white stripes. The top of the cake is blue. There is a Captain America shield on the side of the cake with the birthday age in the middle. There is a large white star on either side of the shield.
The cake board is blue. The birthday name is written in white letters on the cake board.
This Despicable Me Birthday cake will make a great centerpiece at a 4th birthday party celebration.