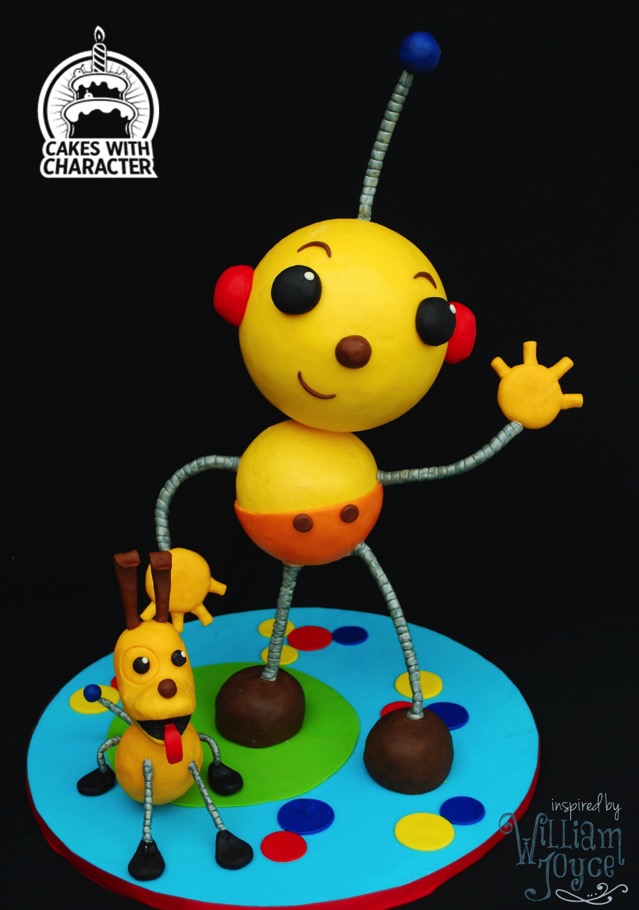 This Fabulous Rolie Polie Olie Cake was made for the Inspired By William Joyce Collaboration which is a cake collaboration based on the work of American author, illustrator, and movie director, William Joyce. William Joyce has written over fifty children's books such as George Shrinks, Dinosaur Bob and his Adventures with the Family Lazardo, Rolie Polie Olie, The Leaf Men and the Brave Good Bugs, The Numberlys, A Day with Wilbur Robinson, and Jack Frost. His works have been on the silver screen and in video games in Robots, Numberlys, The Fantastic Flying Books of Mr. Morris Lessmore, Epic, Rise of the Guardians, and Disney/Pixar's Toy Story and A Bug's Life.
Heather McGrath, the person responsible for this wonderful collaboration, loves reading books to her children. Many of her favorite books that feature amazing worlds, creatures, and adventures, were created by the amazing William Joyce. She would revel in the visual stimulation of each of his books. Every page inspires her own creative synapses, telling her to go create! She found other bakers who were as inspired by William Joyce's work as she. Thus is the origin of all of these wonderful edible William Joyce inspired creations.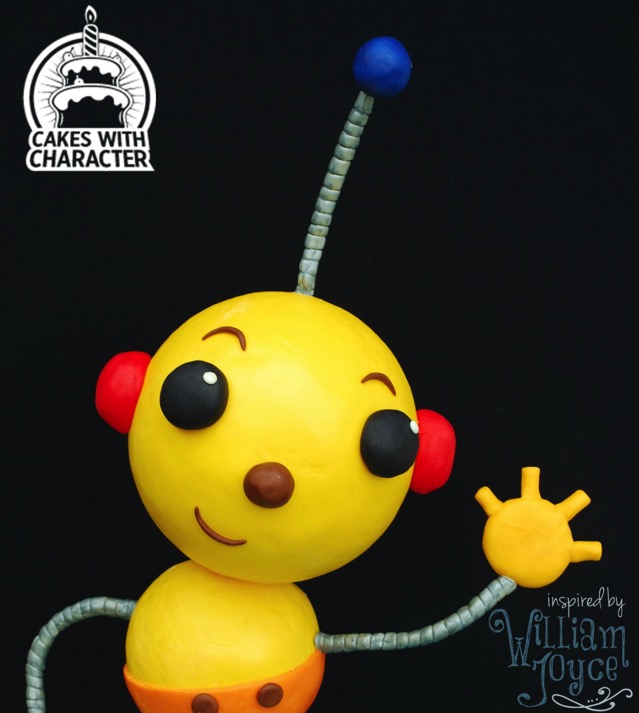 This Fabulous Rolie Polie Olie Cake was made by Jean Schapowal from Cakes With Character.
Here is Jean's bio:
Jean A. Schapowal is a self-taught cake decorator/designer, creating cakes for 14+ years. She graduated from the School of Visual Arts in 1987 with a BFA in Fine Arts, majoring in cartooning and illustration. As you can see, her work has a very heavy cartoon/pop feel to it. She freelanced for numerous years doing work for Putnam Publishing, Weight Watchers and DC Comics. Jean did logo design, wedding invites, calligraphy work, custom T-shirt designs and murals. With the start of her family her art career began to take a different route. She began to create cakes for her own kid's parties and Cakes with Character was born! Friends and family attending these functions would inquire Jean's cakes and business began to grow. After dabbling in numerous art techniques, she found that cake decorating was another amazing creative new medium! She became more serious in experimenting with new techniques, styles and designs that people were not ordering, practicing on cakes donated to family, friends and charities. Jean began competing in cake shows across the country and taking the leap in competing in LIVE cake challenges.Her artistic career may have taken a slight detour but Jean wouldn't have done it any differently! It is an exciting and rewarding profession to be in!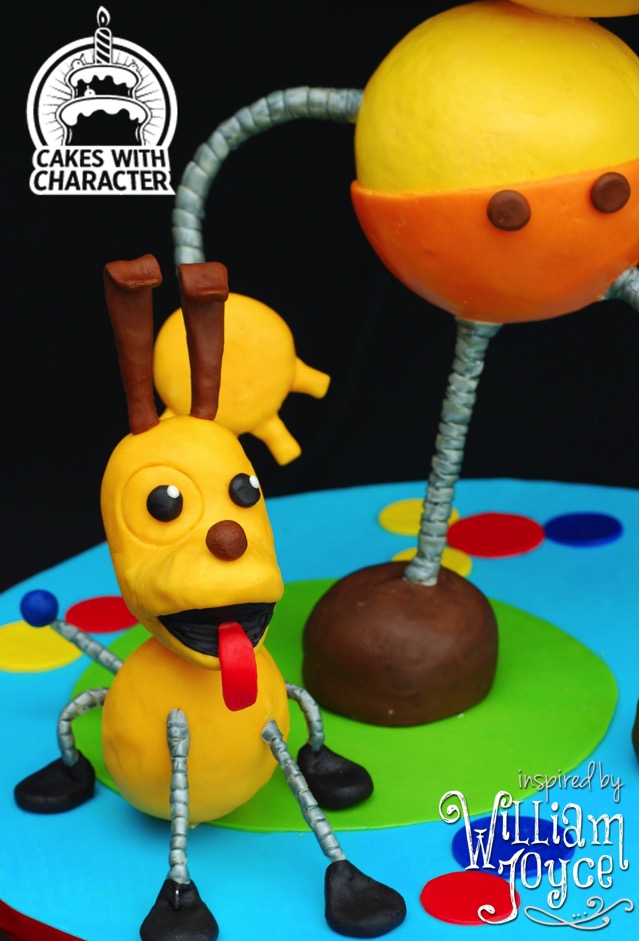 Rolie Polie Olie and his dog Spot are featured on this Amazing Cake based on the Rolie Polie Olie television show distributed by the Disney. Rolie Polie Olie was created by William Joyce.