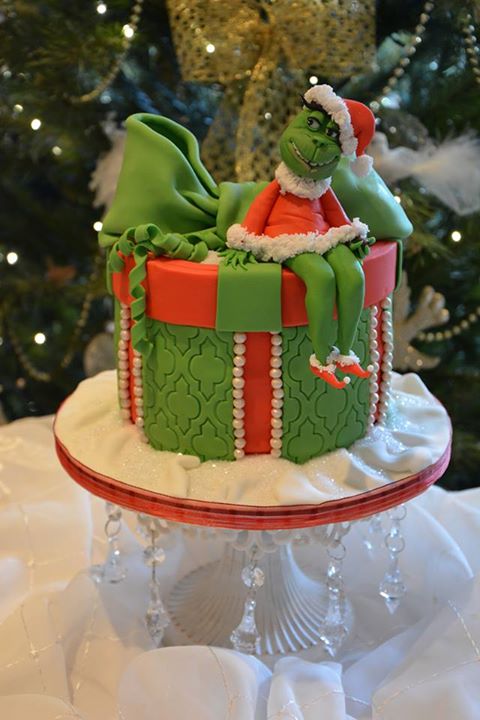 This Fabulous How The Grinch Stole Christmas Cake was made by Butterfly Dream Cakes.
This cake was made for a sixteen year old girly girl who is a huge Grinch fan. This Grinch has a feminine look especially for the girl's birthday.
The cake is shaped like a round green and red Christmas box. The green sections have a nice pattern. There are white pearls that separate the green and red sections. The top of the box has a red rim. There is a large green bow on the top of the present.
A terrific edible Grinch figure is sitting on top of the box. This Grinch is wearing a Santa outfit, a Santa hat, and elf shoes.
White fondant that looks like snow borders the cake.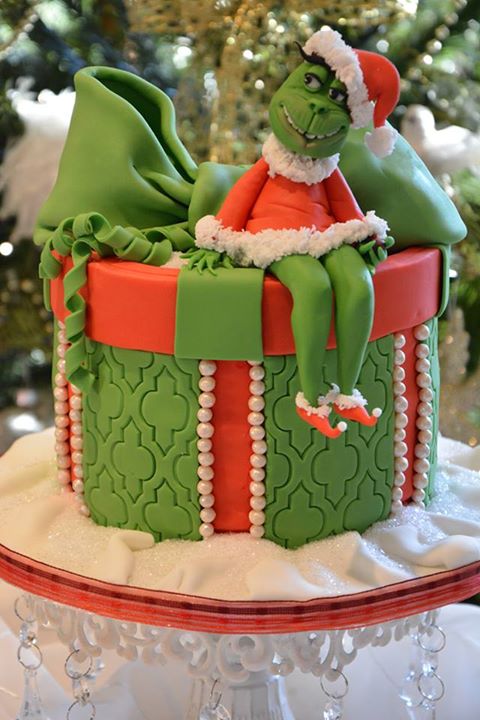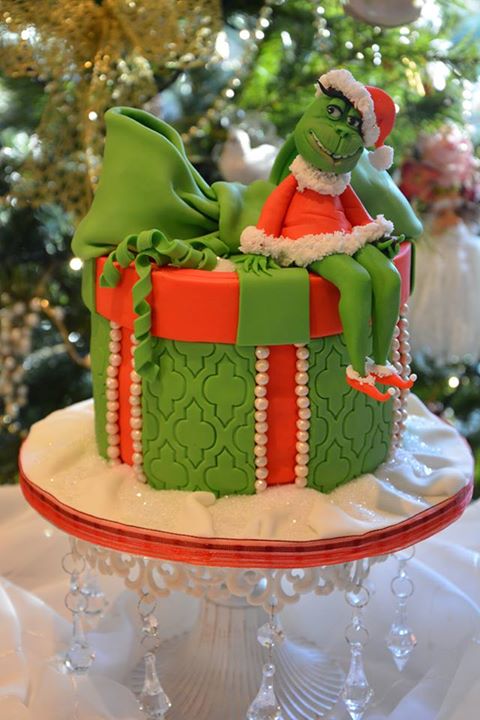 In addition, check out these splendidHow The Grinch Stole Christmas Cakes and Cookies.