This Wonderful A Christmas Carol Cake was made by Sandra Stokes McCollough of Little LADY Cakes. Scrooge is sitting on a silver book. There is a golden chest at his feet. He is wearing a copper colored jacket.
This cake and the others in this post are part of a cake collaboration called The Ark Celebrating 21 Years. Cake artists from all over Ireland came together to celebrate the twenty-first birthday of The Ark. The Ark is a cultural center for children located in Dublin, Ireland.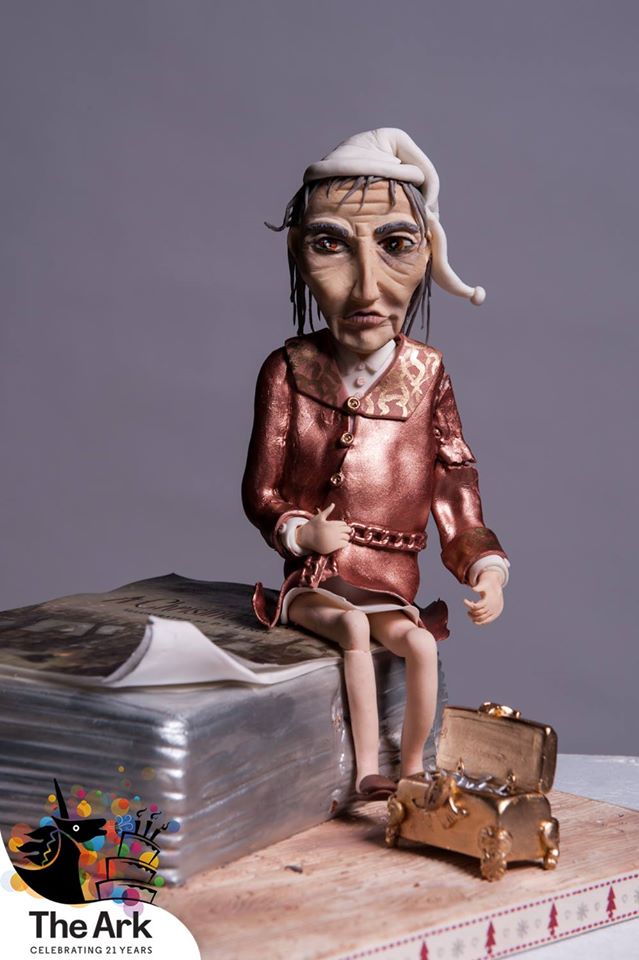 Here's a close-up of Scrooge and the gold chest. The silver book is A Christmas Carol by Charles Dickens.
This Superb cake featuring The Ark's logo was made by Paul Redmond of Purple Feather Cake Design.
This Marvelous The Secret of Kells Cake was made by Amy Johnson of Amy-Lea's Cake Co. The Secret of Kells is an animated film about a young boy living at the Monastery of Kells under the care of his uncle, Abbot Cellach. The Monastery is under siege from barbarian raids. Adventure beckons the boy when a master illuminator arrives with an ancient book filled with secret wisdom and powers.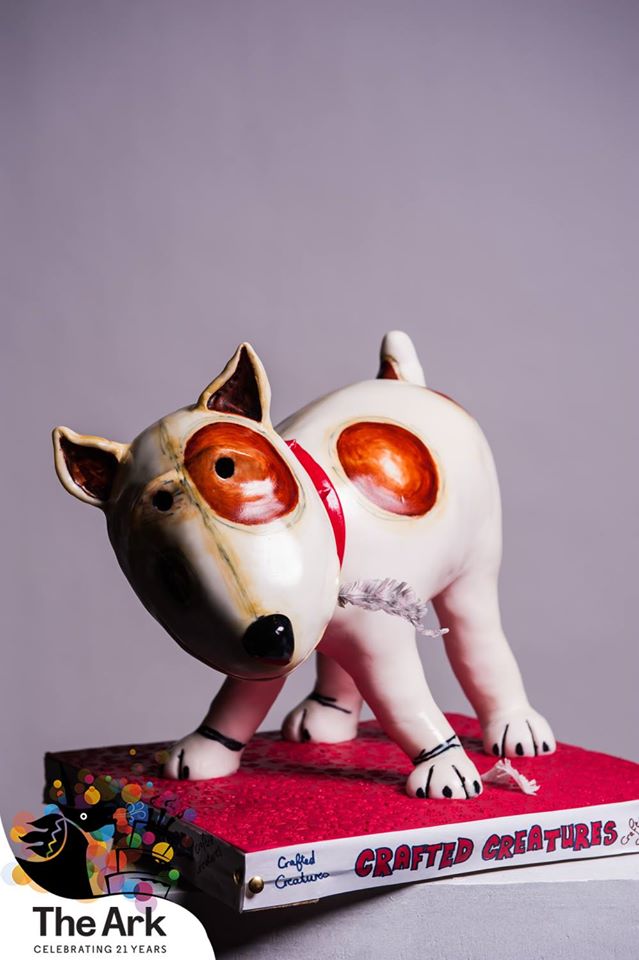 This Splendid Crafted Creatures Cake was made by Tanya Ross of Novel-T Cakes. This cake represents one of the Crated Createres in the Crafted Creatures exhibit at The Ark Children's Cultural Center. This exhibit gives children the opportunity to explore crafted soft toys, pets, insects, underwater creatures, and mythical beasts as wonderful pieces of art.