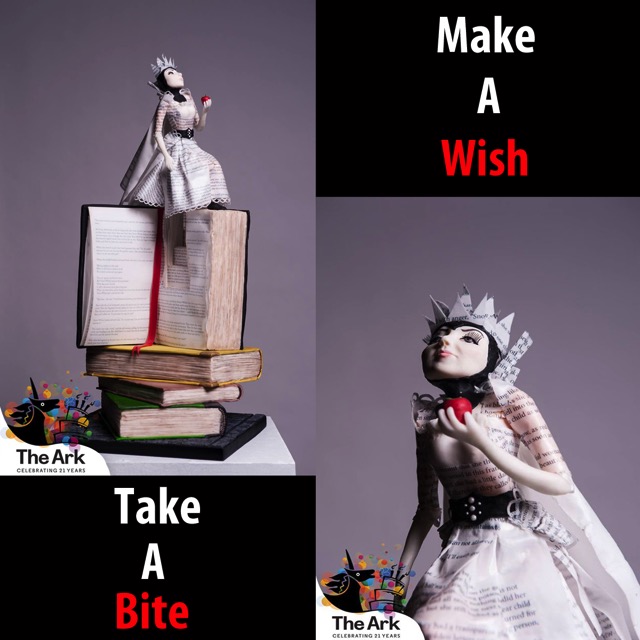 Remember the famous words of the Snow Queen disguised as the old hag when she tells Snow White to Make A Wish and Take A Bite. I can just imagine her thinking those words as she holds the red poison apple in her hand.
This Marvelous Snow White Cake featuring the Snow Queen was made by Corinna Maguire from Lovin from the Oven.
This Disney cake is part of a cake collaboration called The Ark Celebrating 21 Years. Cake artists from all over Ireland came together to celebrate the twenty-first birthday of The Ark. The Ark is a cultural center for children located in Dublin, Ireland.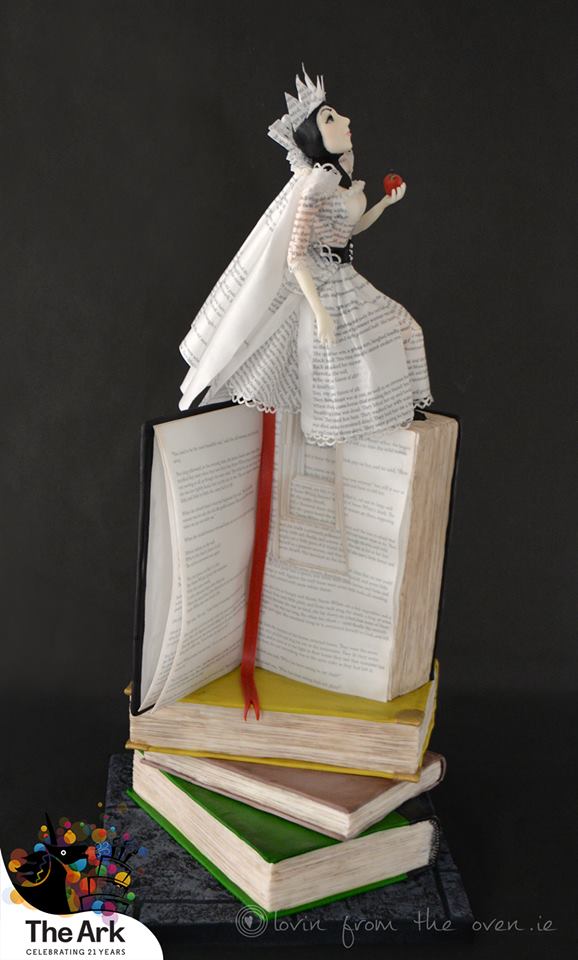 The Snow Queen is standing on top of this stack of books and holding the poison apple in her hand. I love the way her dress and crown look like they have been made from the pages of a book.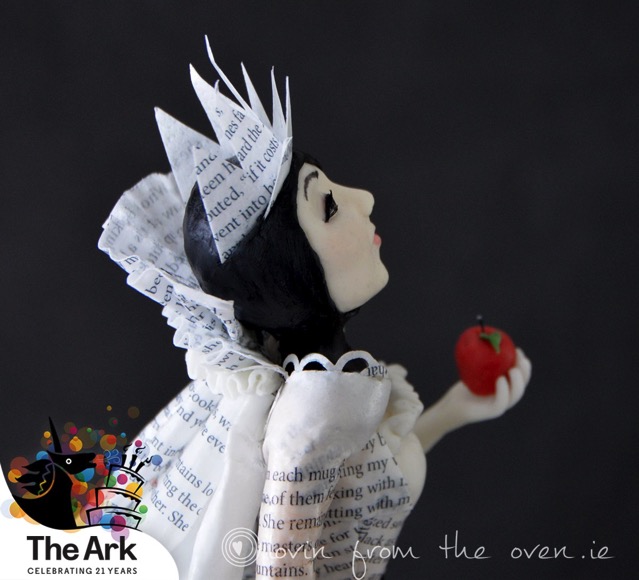 Here's a close-up of the Snow Queen.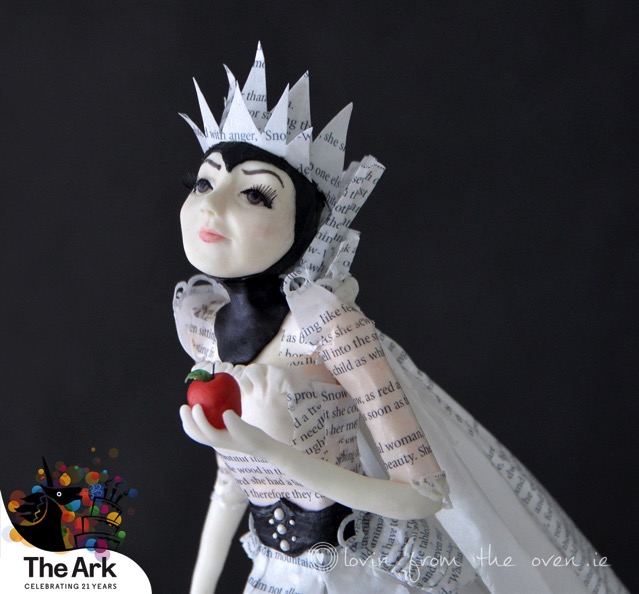 This Disney cake represents the Magic Bookshop theatre event at The Ark put on by Mokeyshine Theatre. This is a unique show where second hand books keep their magic.