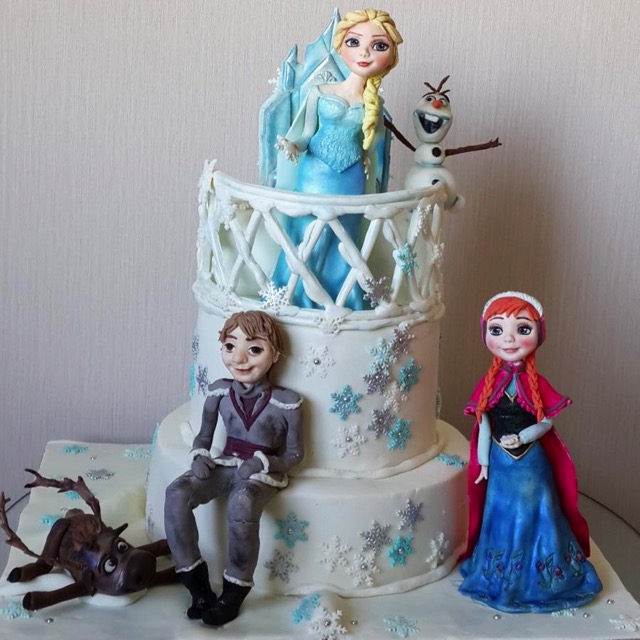 This Marvelous Elsa, Anna, Olaf, and Prince Hans Cake was made by Tatlibirseyler. This Disney Frozen two tier cake is white with silver, blue and white snowflakes. Queen Elsa and Olaf are on the top of the cake standing on the balcony that has an icy white rail. The ice caste is in the background behind them. Princess Anna is standing beside the cake. Prince Hans of the Southern Isles is sitting on the bottom layer of the cake. Sven is on the ground beside him.
The cake board is covered in white to represent snow.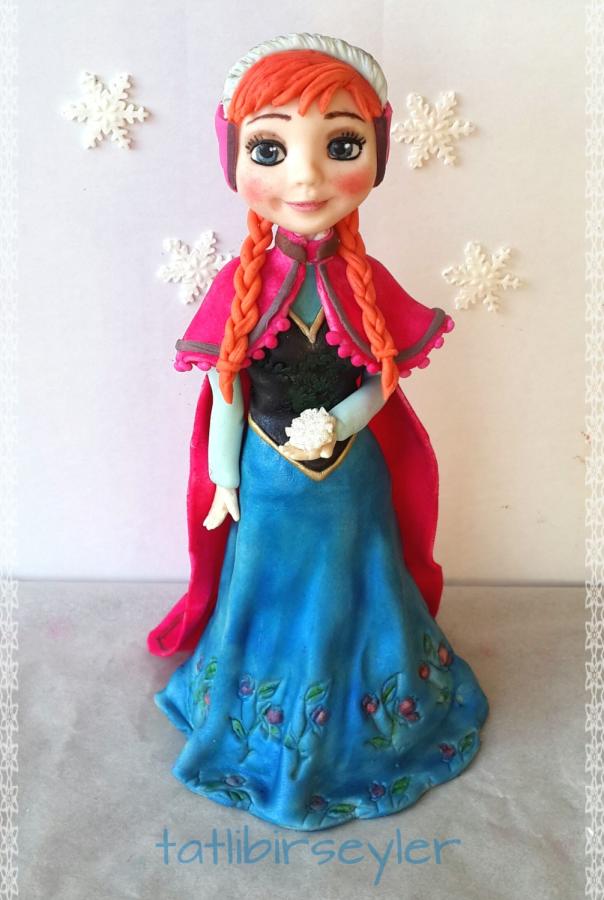 Princess Anna wearing a blue dress with a black vest and red cloak.
There are white snowflakes in the background behind her.
Queen Elsa standing on the balcony of ice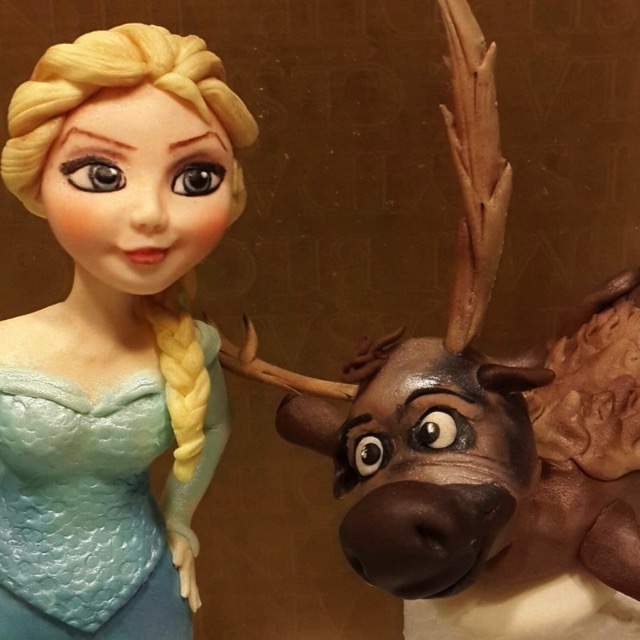 Queen Elsa with Sven
Olaf with Princess Anna
In addition, check out these terrificFrozen cakes and cookies with Anna, Elsa, and Olaf