This Talking Snow Queen Cake is a multi-tiered cake with a large hand-painting of the evil Snow Queen, a talking Magic Mirror, a fondant Snow Witch figure, and the poison apple.
This wonderful cake was made by Rick Zavala. The Snow Queen has been hand-painted onto the cake board and 5 single layer tiers of this 6 tier cake. To give her a three dimensional feel, she has a fondant hand that sticks out from the cake and holds the stem of the poison apple. Also her gold and ruby broach was made from fondant.
Next on top of the queen's head is the Magic Mirror. The outer Frame is fondant, but the inner workings have some hidden electronics. The mirror face moves and can chat with guests and tell who's the fairest of them all. Here's a video of the talking mirror. At the top of the cake is the terrific fondant figure of the Snow Witch disguised as the old hag who givesSnow White the apple in Disney's Snow White animated feature movie.
How to Make the Snow Queen Old Hag Fondant Figure
Here's a terrific close-up.
Also this set of pictures shows how the head of this figure was made. It starts with the wire frame and fondant foundation for the head and face. After that step by step additional parts are added as the face takes shape more and more.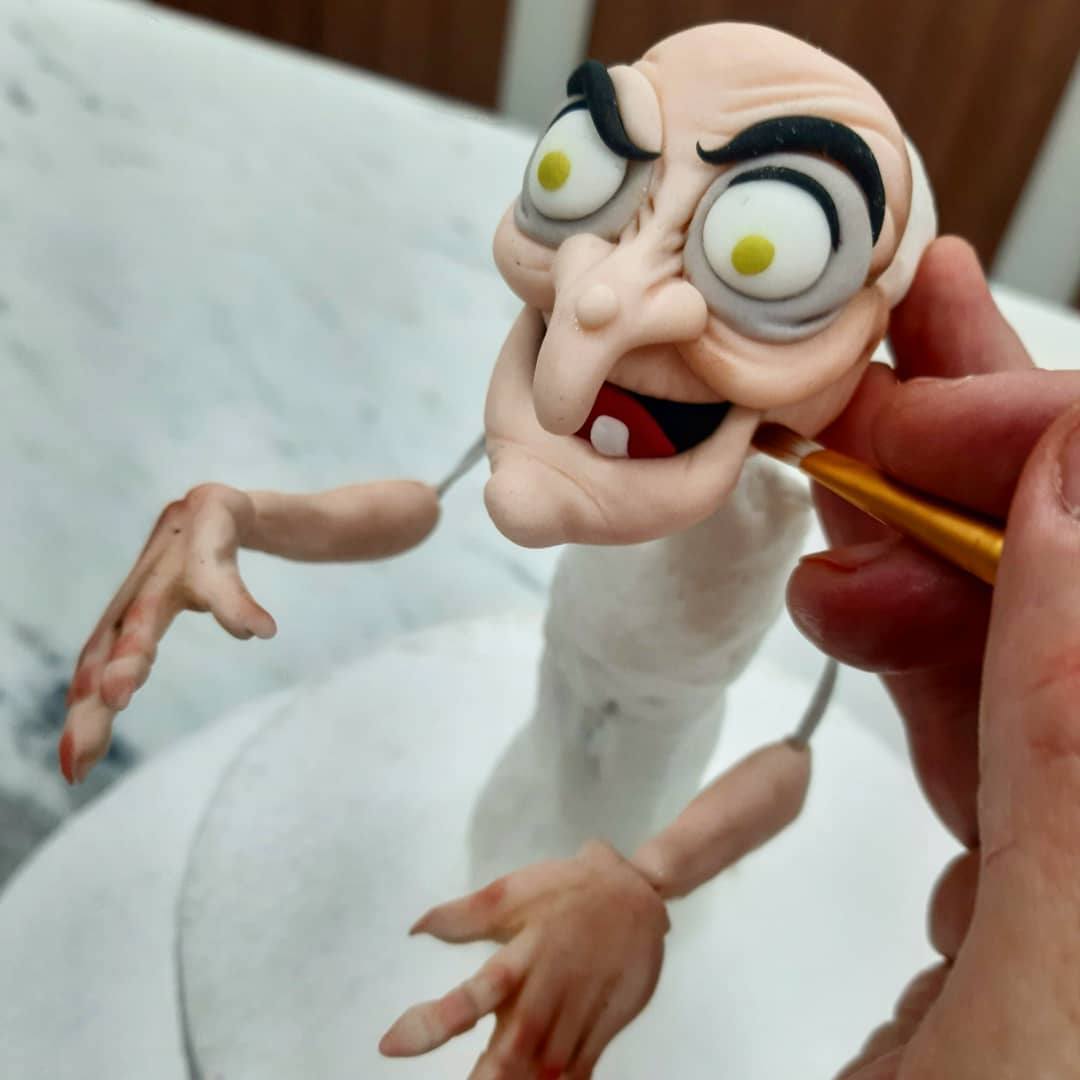 Next here's an up-close view of the eyes and the green pupils which make the character look more sinister. I also like the detail of the tiny hands and fingers. Notice the wrinkles and the different color shading on the skin to show age.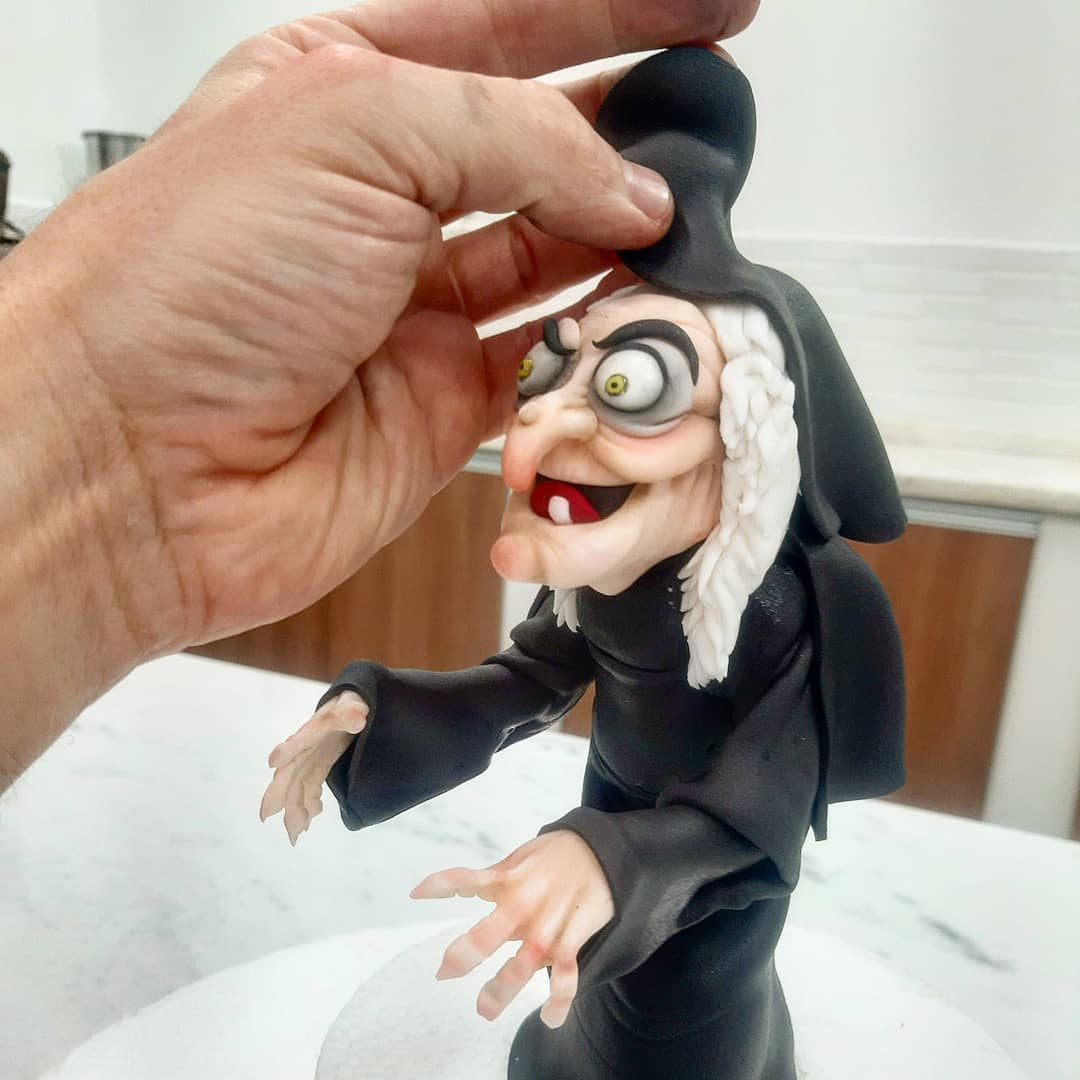 Next this view shows the figure dressed in her black fondant robe and her hood being added to the top of her head.
Finally here's the finished figure that shows details down to the large mole on her nose.
Stayed tuned tomorrow and the next few day because I'll be featuring more Snow White cake s.
Looking for more Disney Villain treats?
Snow White's evil Witch on a cookie
The Ultimate Disney Villains Cake
Wicked Cool Disney Villain Cakesicles