This golden apple Snow White cake is the star attraction at this Snow White birthday party. The cake is two tiers with a royal blue cake board. The bottom main tier is red with a silhouette of Snow White inside a gold frame. The background behind Snow White looks like old parchment. The next tier is royal blue. A fondant covered gold apple is on the top of the cake.
This wonderful cake was made byArte DaKa. The alternating red and blue with gold trim is a terrific color combination. The gold apple on top really draws out the gold trim on the rest of the cake.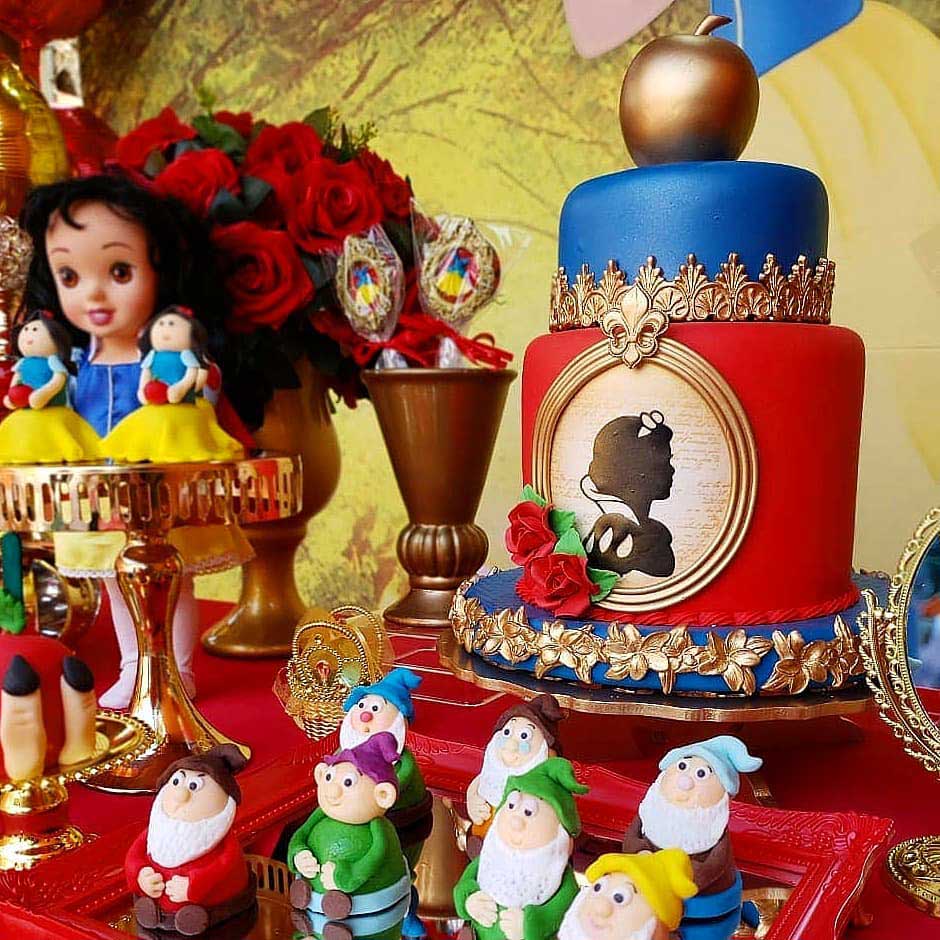 In addition there are seven dwarf cupcakes that are three dimensional fondant characters. Also notice the small Snow White cupcakes to the side. Furthermore there are Snow White cookie pops in the background. In summary I like the way the whole table is theme with Snow White Birthday treats.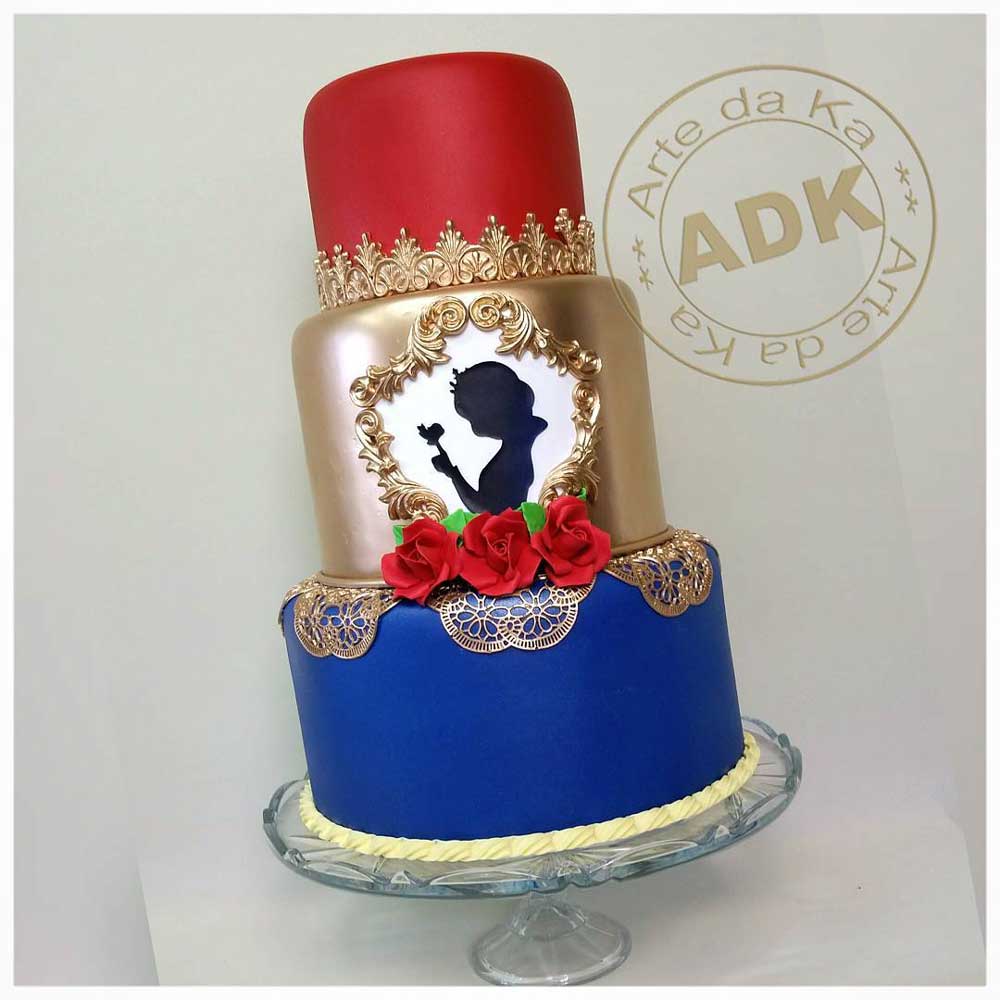 Here's another blue red & gold Snow White cake that is very similar by the same baker. The ornate gold frame around Snow White really makes her stand out.
Here's a close-up of Snow White. It looks like the silhouette was cut out from black fondant. The gold frame matches the gold color of the entire cake tier. The three red roses really stand out.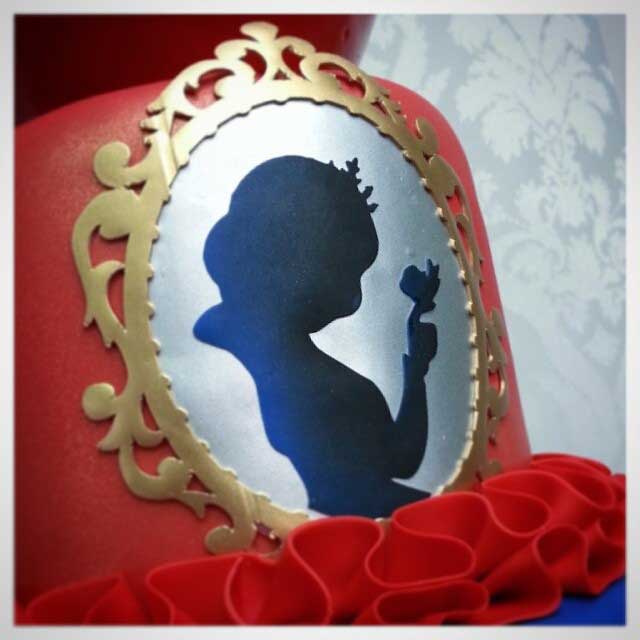 Here's another Snow White silhouette in gold frame by this baker.
Yesterday I featured a Talking Snow Queen cake and for the next few days I will be featuring more Snow White cakes.
For more Snow White party ideas:
hand-painted cake with Snow White, the Snow Queen, the cottage, and the 7 Dwarfs
Cake with Snow White and 7 Dwarfs and forest animals